About the Atlantic Research & Learning Center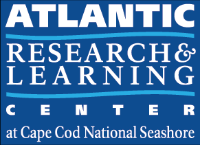 The Atlantic Research and Learning Center (ARLC) was created by charter in 1999 as a component of the National Park Service
Natural Resource Challenge
. This initiative is part of a broad effort by the National Park Service to expand upon the role of science inside parks in the 21st century.
The ARLC is one of nineteen NPS Research Learning Centers (RLCs). RLCs share the common goals of increasing and expanding the scientific research taking place within national parks, fostering research that contributes to management decisions and providing educational opportunities for students, universities, educators, and the public.
Located in historic North Truro, Massachusetts, the ARLC is contained within the grounds of the
Highlands Center at Cape Cod National Seashore
, which is administered in partnership with the private, non-profit organization Highlands Center, Inc.
Last updated: January 31, 2018