CFP Action Plan - Transportation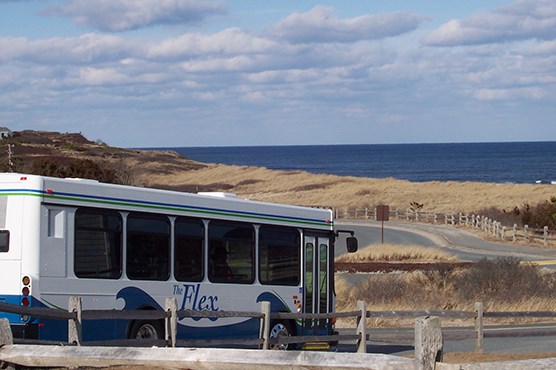 Emission
Reduction
Target:
Reduce park operations'
transportation emissions to
20 percent below 2007 levels by 2020.







Completed and Ongoing Actions
Received a DOE Clean Cities Grant to purchase 3 electric vehicles and charging stations to green the fleet.

Purchased

Flex and Breeze shuttle buses that are operated by the CC Regional Transit Authority and run on biodiesel.

Switched from diesel to B-20 biodiesel for park vehicles, and purchased more hybrid vehicles.

Purchase and use bio-based lubricants and greases and retread tires in the auto shop.
Planned Actions
Improve bicycle route network and infrastructure as recommended to implement the 2017 Outer Cape Bicycle and Pedestrian Master Plan.

Continue to work with DOE Clean Cities Program to replace fleet vehicles with alternate fuel models.

Implement beach shuttles in cooperation with local communities when possible.

Explore funding opportunities for alternative fuel and transportation activities in the park to improve transit, safe bicycling, and walking opportunities.

Examine options for replacing gasoline powered equipment with electric alternatives (i.e. lawn mowers).
Last updated: February 3, 2020