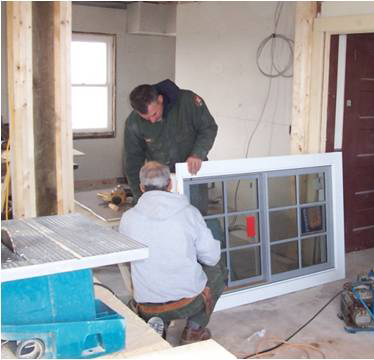 Emission
Reduction
Target:
Reduce park operations'
energy use emissions to
25 percent below
2007 levels by 2020.
According to Energy Star, the average American home has 30 light features; over their life cycle, 30 CFLs can save 13,500 kWh of electricity; this is equivalent to a total of 9.7 metric tons of carbon dioxide. As the Park currently has 69 housing structures in use as well as an additional 140 administrative structures, upgrading lighting options has the potential to make a significant impact on GHG emissions.
Completed and Ongoing Actions
Worked with Cape Light Compact to switch to Compact Fluorescent Light bulbs (CFLs) in public park buildings.

Installed energy managers on boilers in all public buildings with oil-fired boilers for heating, and installed boiler reset controls that adjust to outside temperature at major facilities.

Inventoried all appliances and replaced ones 10 years or older with ENERGY STAR or better.

Installed higher R-value insulation at SPVC and recycled denim insulation at the Race Point Ranger Station.

Installed photovoltaic and solar hot water panels to reduce fossil fuel use at the new Herring Cove bathhouse facility.
Planned Actions
Continue the efforts of green team to track energy use in buildings and promote awareness to other staff about high energy consumers and ways to conserve.

Increase the use of bio based fuels for park buildings.

Replace old windows with new more energy-efficient windows.

Install photovoltaic panels on park buildings, parking lots, and open areas such as Highlands Center, headquarters, and other park facilities.
____________________________________________________________________________________________
________________________________________________________________________________________________