On Monday, May 11, employees of Cape Cod National Seashore were joined by a team of Americorps volunteers for the 2015 Ponds Workday. Under the direction of Sophia Fox from the Natural Resources Division and park planner Lauren McKean, a large enthusiastic group spent the day rolling out jute netting along the fragile pond edge. All the materials are bio-degradable over the course of several years (see close-up image below).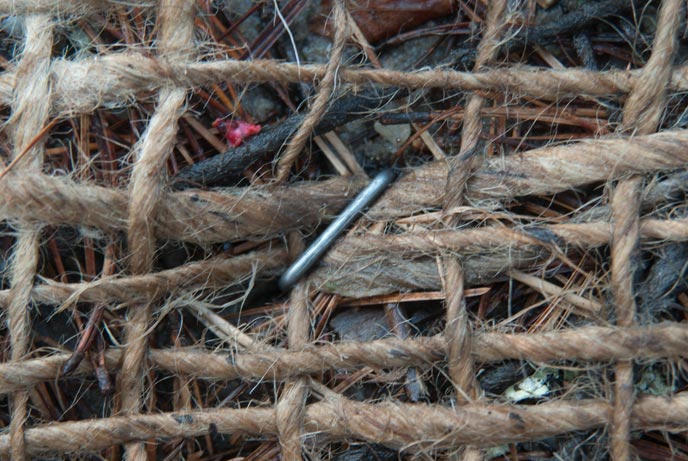 The group finished work on three ponds on one long, rewarding day.
During the summer season, these beautiful ponds see a great many visitors passing through narrow access points. If the fragile vegetation lining the edge of the pond is lost as a consequence of heavy usage, erosion will advance unchecked in a way that is not healthy for the pond ecology. In the image below, you can see the team wrapping jute netting over the pond edge and around the bases of shrubs planted and maintained by the Seashore.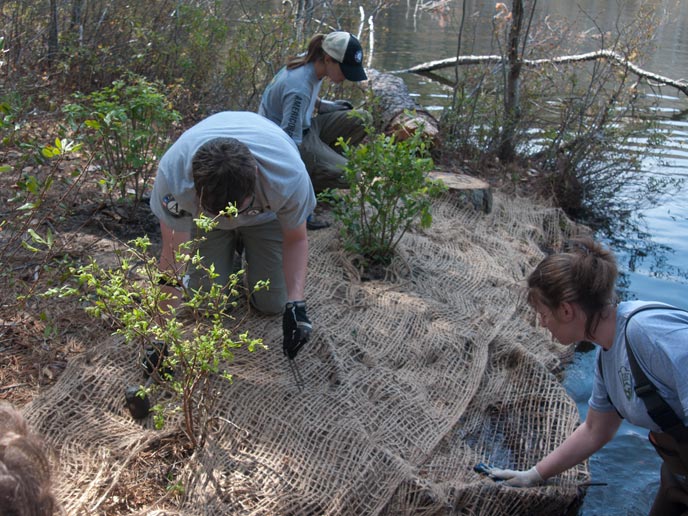 Next time you visit one of the ponds at Cape Cod National Seashore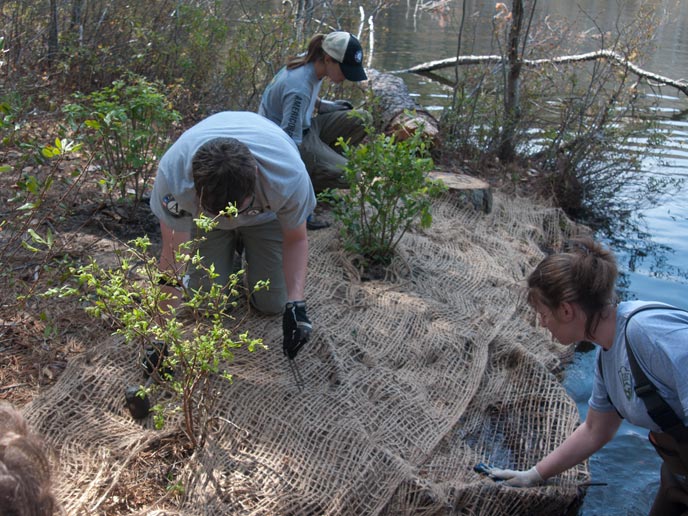 , take a moment to appreciate the natural beauty, and the efforts of the seashore to ensure it remains intact into the future!