NOAA defines marine debris as, "any persistent solid material that is manufactured or processed and directly or indirectly, intentionally or unintentionally, disposed of or abandoned into the marine environment or the Great Lakes." That covers a lot of material, from balloons to plastic bags to derelict fishing gear (DFG).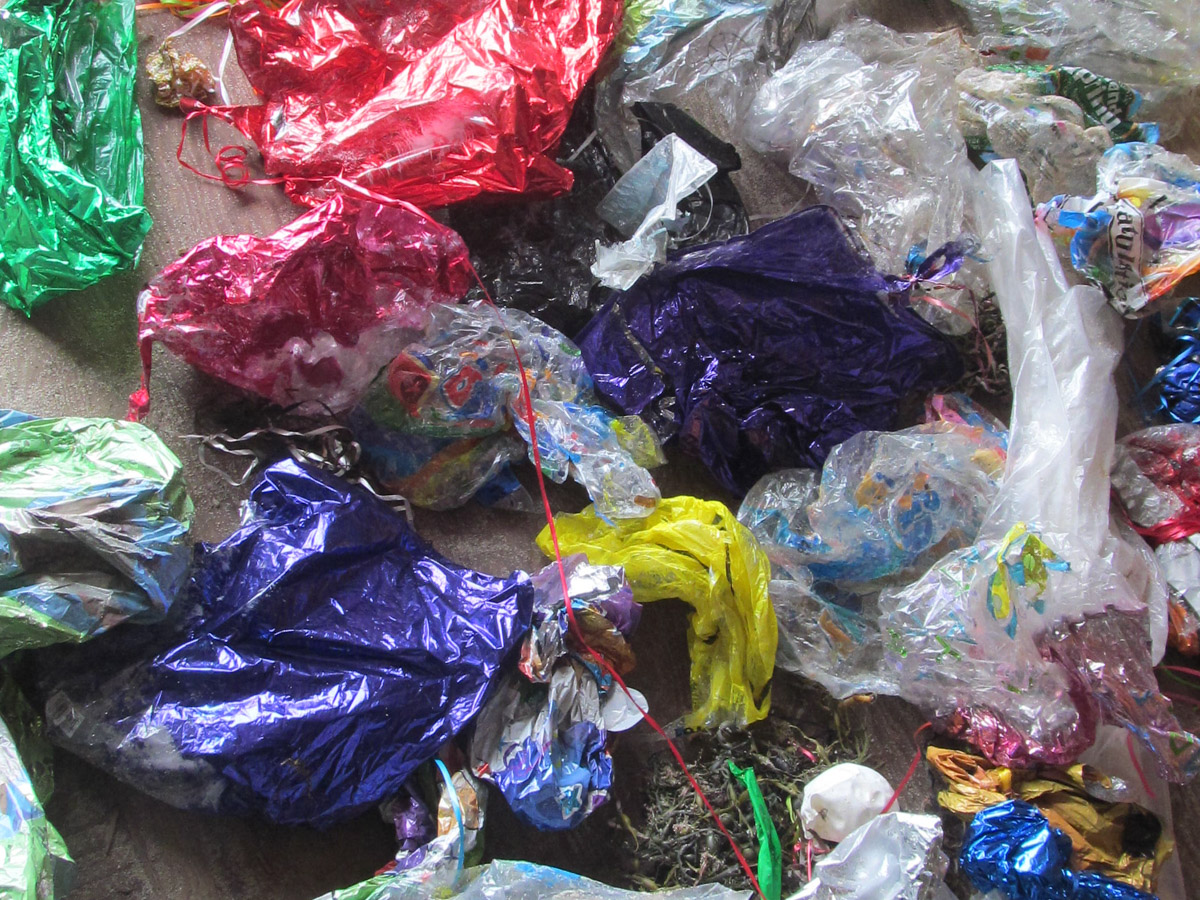 A Cape Cod National Seashore shorebird biologist collected 78 balloons in three hours between Ballston Beach and Race Point North.
The Woods Hole Sea Grant estimates that 64% of marine debris comes from Shoreline and Recreational Activities, 25% from Smoking Activities, 8% from Ocean/Waterway Activities, 2% from Dumping Activities, and 1% from Medical/Personal Hygiene. Their free informational poster on marine debris with estimated degradation rates of certain items may be viewed and downloaded here.
Anyone walking a beach at Cape Cod National Seashore sees marine debris every day. One of our shorebird biologists picked up 78 balloons in three hours between Ballston Beach and Race Point North! Many people have seen wildlife entangled in line or other forms of debris, often with tragic outcomes.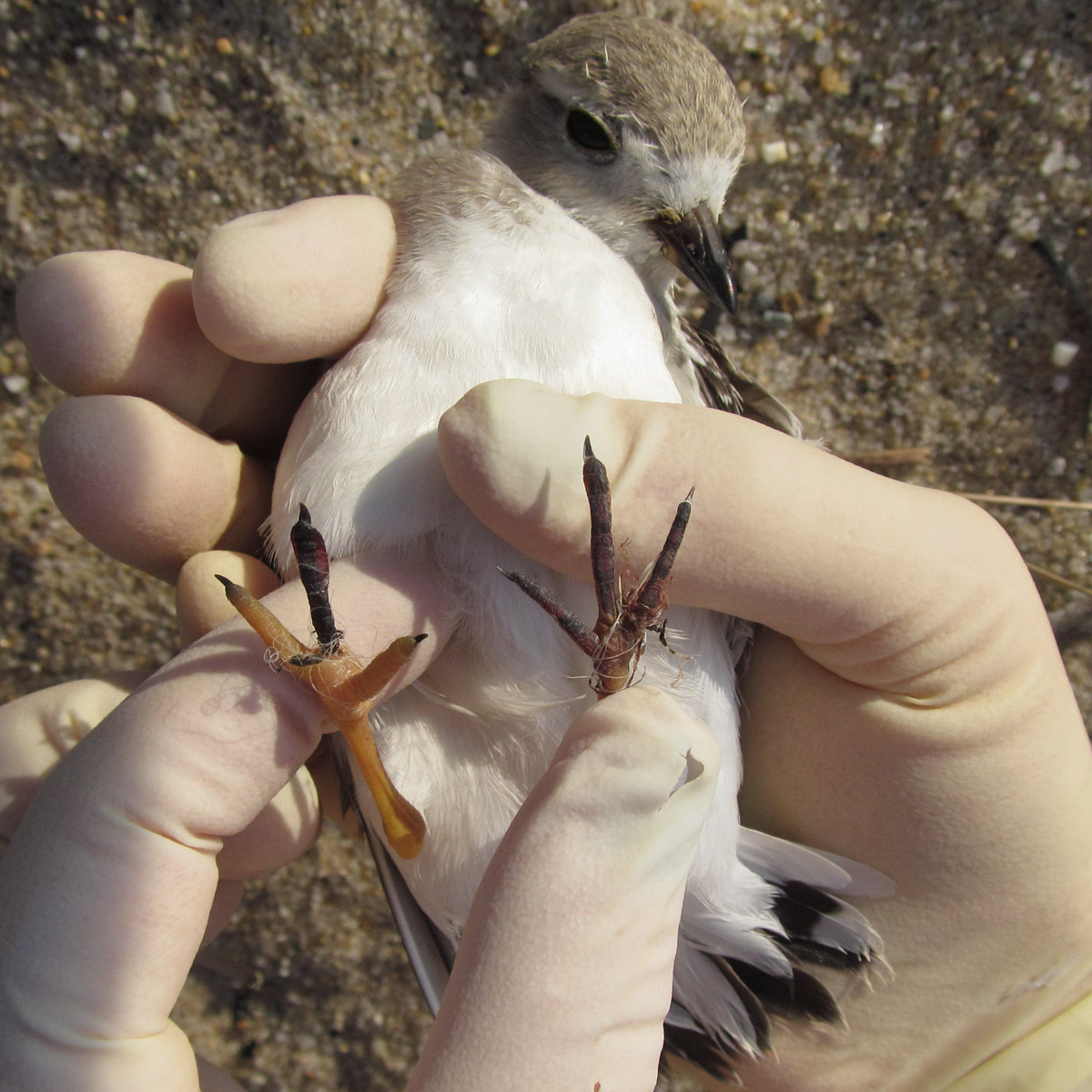 Cape Cod National Seashore shorebird biologist removes nylon line wrapped around a piping plover chick's feet.
The problem goes deeper, in fact, in that all that marine debris eventually breaks down into tiny bits too small to see, creating what is known as microplastic. Fine particles of microplastic have been found in zooplankton, copepods, marine worms, and other organisms that serve as prey for larger organisms. These plastics can contain organic pollutants, and their presence has implications for coastal food webs and human health.
Discover more about marine debris on the very informative NOAA Marine Debris Program web site.