Recreational Use and Climate Change Impact Kettle Pond System
Wading along the shore of a kettle pond on an afternoon in July, you find yourself reflecting on the sunshine glistening off the water. You see hundreds of small schooling fish racing through dense lilies and quillworts and wonder what else is happening below the surface? There are important plant processes at work that are critical to the health of the whole pond.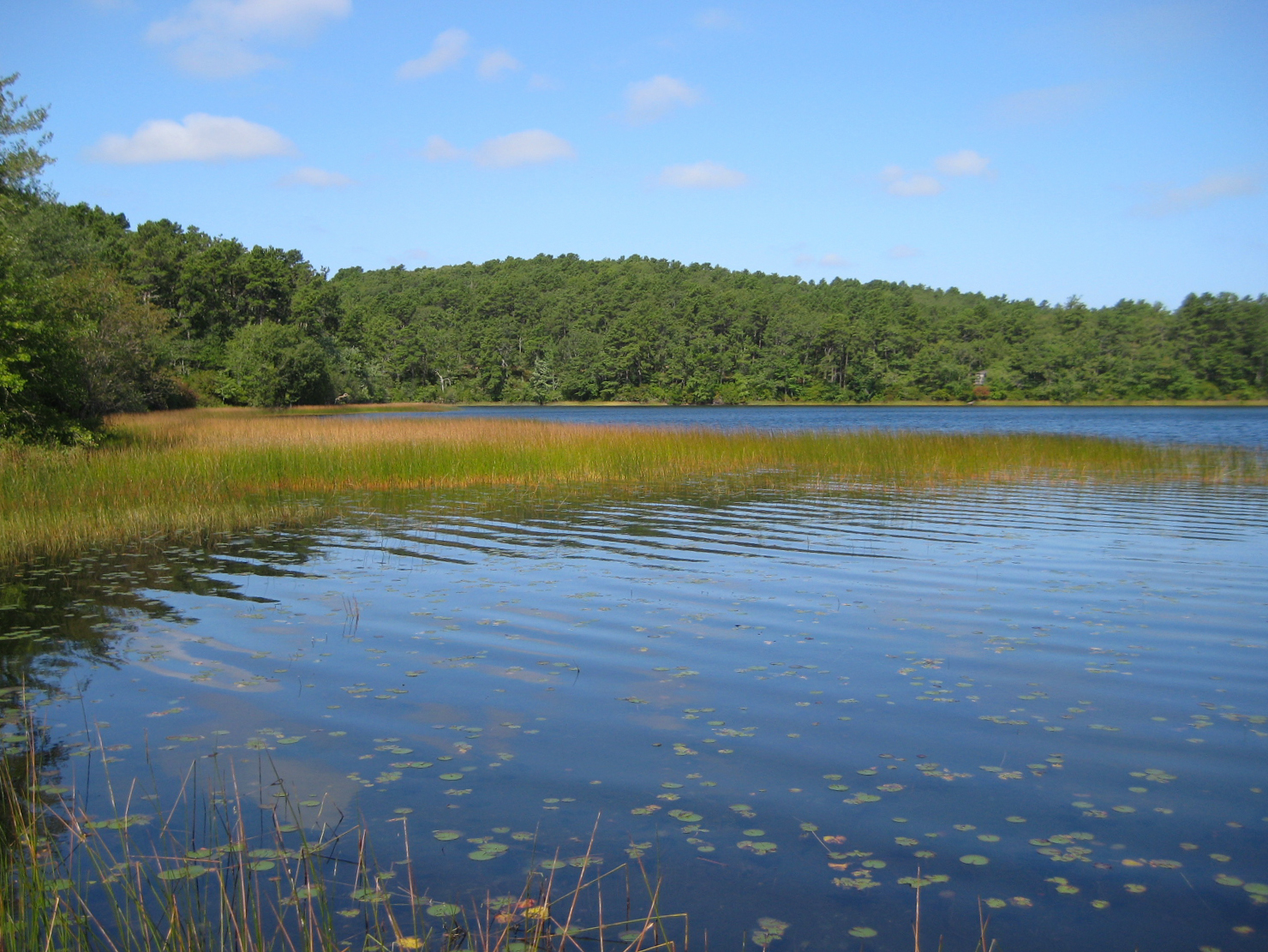 Vegetation emerging from the bottom stabilizes the shoreline against erosion and protects water quality by intercepting human-derived nutrients and pollutants. When pond vegetation is degraded, the shoreline erodes and water quality decreases.
Recreational use is a threat to pond vegetation. A significant amount of shoreline vegetation has vanished due to human trampling around beach and swimming areas, diminishing its protective capacity. Climate change is another threat.
Pond water levels are a key factor regulating shoreline plant communities and are closely tied to climate. Pond water temperatures have increased 3 to 7°F during summer and fall over the last several decades, a change which is directly related to rising air temperatures. Continued increases in air temperatures and changing precipitation regimes associated with climate change can have profound impacts on pond biota and water quality.
Maintaining and restoring shoreline plant communities, both in the water and on the banks, encourages natural pond processes to mitigate some impacts of recreational use and climate change.