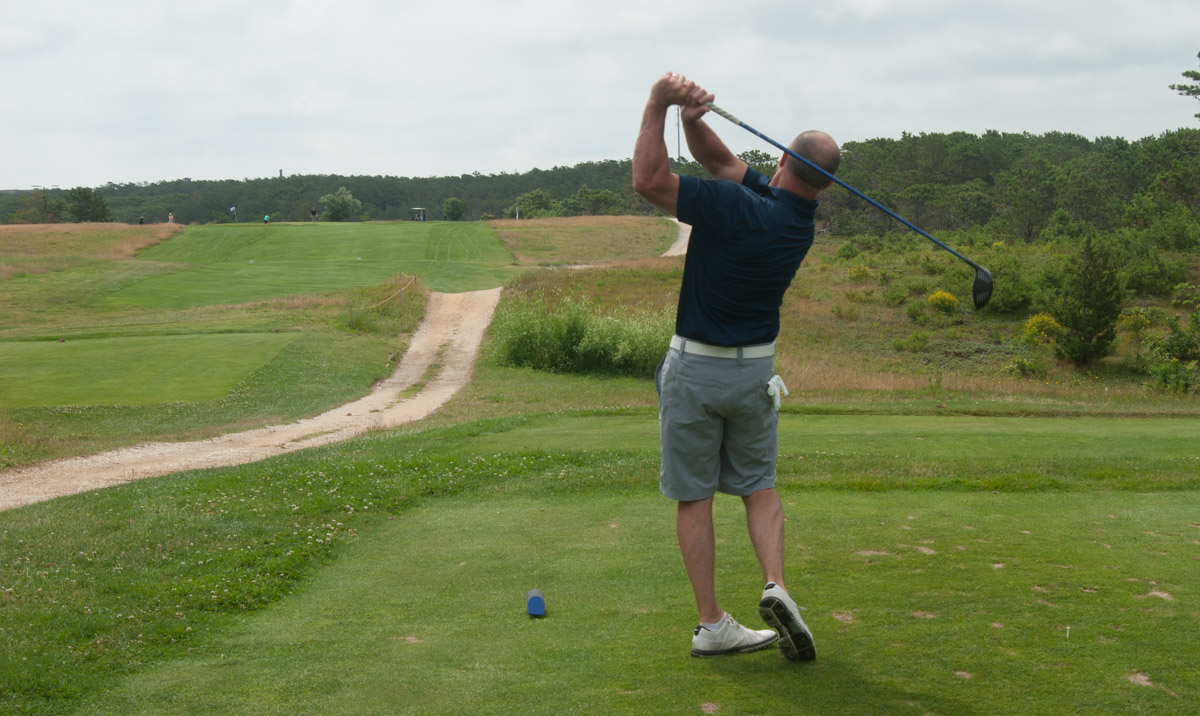 The first hole at Highland Links Golf Course is part of a pilot study in which it is being treated exclusively with natural, organic products. Chip Osborne of Osborne Organics and Beyond Pesticides, perhaps the foremost expert in natural turf management, helped develop the method. The effectiveness of the treatment, begun in 2015, will be evaluated after a few years.
When you stand on the first tee at Highland Links Golf Course, consider that every part of the first hole, from tee to green, is being treated as a holistic system. Proven successful in a wide range of settings, from golf courses to private homes, this is a great opportunity for Highland Links to extend the tradition of a true links course, providing an excellent golfing experience and showcasing the natural and cultural beauty of Cape Cod National Seashore.
Robust, green turf is produced by good soil and good mowing, watering, and fertilizing practices. Healthy soil supports the development of resilient grass that is naturally resistant to weeds and pests.
Fed by-products like molasses, soy, and kelp there is a good reason the natural products in use on the tee, fairway, and green of the first hole at Highland Links sound like menu items, not chemicals. Healthy soil is a living system that needs to be fed.
Feeding the soil builds a healthy turf ecosystem able to withstand the pressures of heavy usage, insects, weeds, and disease as well as drought and heat. Instead of treating symptoms, natural turf management grows robust grass from the ground up.
Read more about naturally sustaining turf on the Osborne Organics web site.
Learn more about how the Beyond Pesticides organization works to protect public health and the environment.