Date & Time

Multiple Days: 09/10/2016, 09/17/2016 9:30 AM to 4:00 PM

Contact Us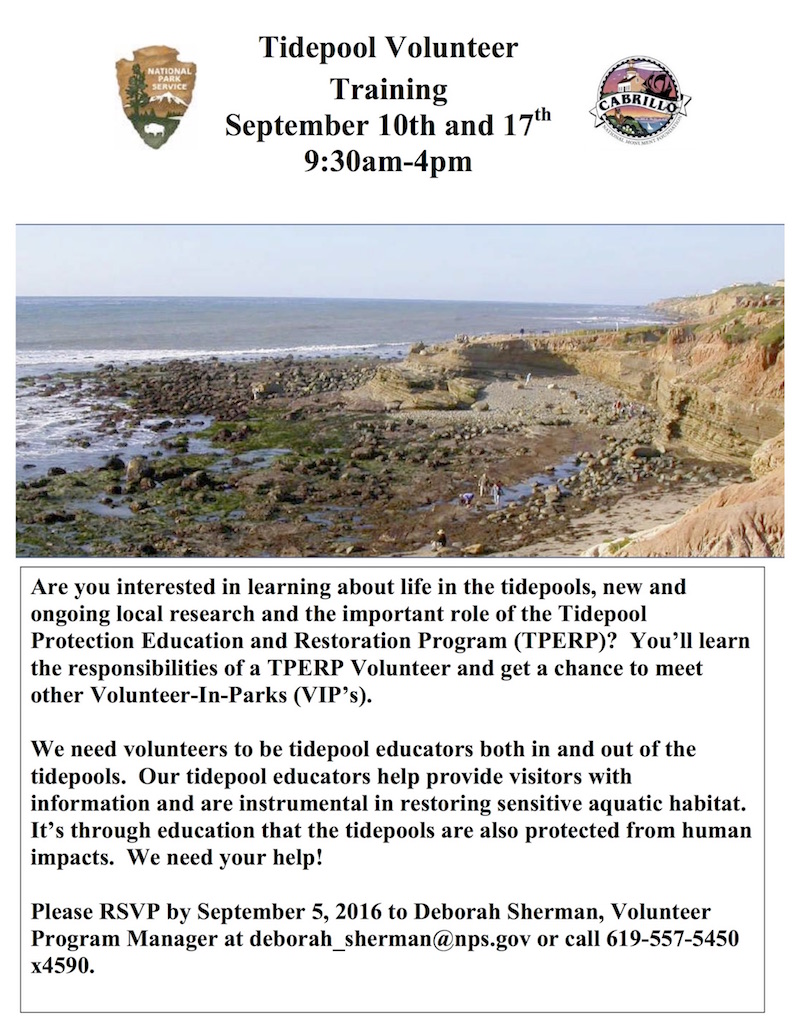 Are you interested in learning about life in the tidepools, new and ongoing local research and the important role of the Tidepool Protection Education and Restoration Program (TPERP)?  You'll learn the responsibilities of a TPERP Volunteer and get a chance to meet other Volunteer-In-Parks (VIP's).  
We need volunteers to be tidepool educators both in and out of the tidepools.  Our tidepool educators help provide visitors with information and are instrumental in restoring sensitive aquatic habitat.  It's through education that the tidepools are also protected from human impacts.  We need your help!
Please RSVP by September 5, 2016 to Deborah Sherman, Volunteer Program Manager at deborah_sherman@nps.gov or call 619-557-5450 x4590.