Be A Junior Ranger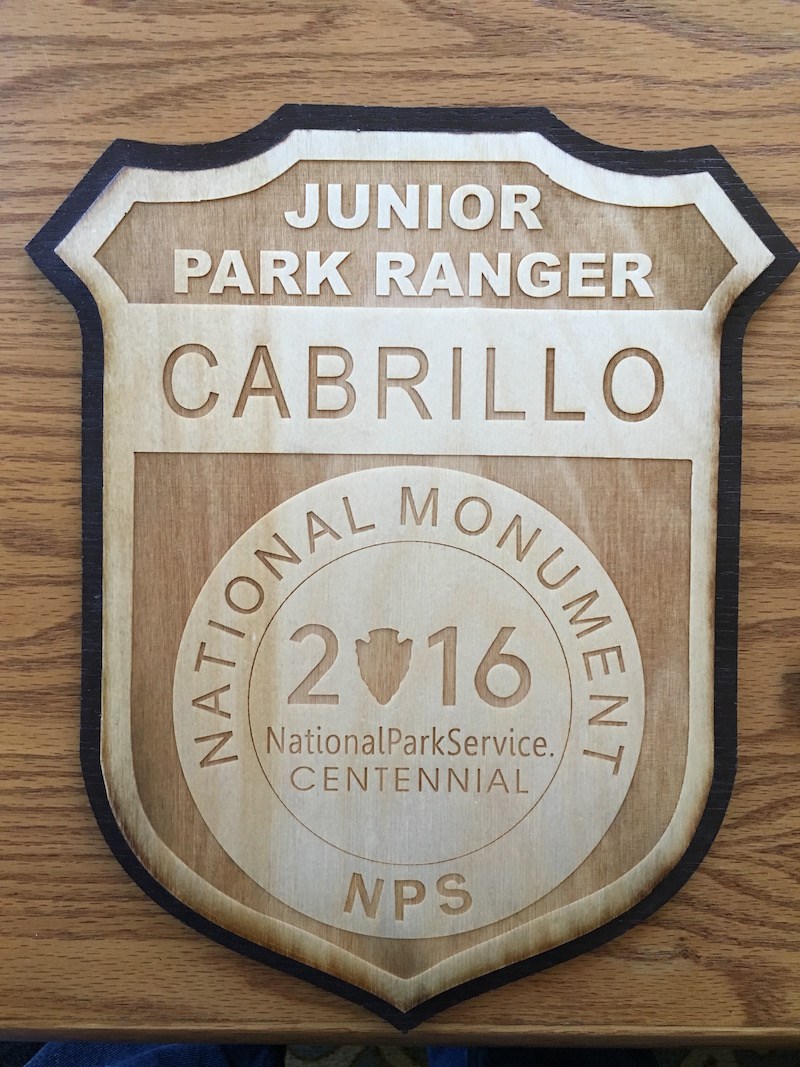 Be a Junior Ranger!
Cabrillo National Monument is a great place for kids of all ages – there's plenty to learn!
The Junior Ranger Program is a fun way to find out more about the park, and is a chance to earn a Junior Ranger badge. When you arrive, go to the Visitor Center and ask for a FREE "Just For Kids" newspaper. Visit the different areas of the park to learn more about 16th century exploration, ships and aircraft, whales, natural and military history. When you are done, bring the newspaper back to the Visitor Center and discuss your answers with a Park Ranger or Volunteer – and be awarded a Junior Ranger badge!
Please note: Because of the activities, our Junior Ranger program must be completed while you are actually in the park - it cannot be completed at home and a Junior Ranger badge mailed. Plus, part of the fun is receiving the Junior Ranger Oath and Badge from a real Park Ranger! We hope you will come to Cabrillo National Monument and embark on your own Junior Ranger voyage of discovery!


Last updated: August 2, 2017