Be A Junior Ranger
Junior Ranger Program

Cabrillo National Monument is a great place for kids and learners of all ages! The Junior Ranger Program is a free, fun way to find out more about the park and earn a badge.
As of Saturday, June 13, 2020 Cabrillo National Monument will offer the Junior Ranger Program from 11am to 3pm every day. When you arrive, go to the welcome desk in the breezeway near the Visitor Center. A park ranger will explain the program, hand out the junior ranger activity papers and badges, and lead the junior ranger oath. Parents and guardians will be deputized with the authority to give the badge to their kids upon completion of the required junior ranger activities.

The Cabrillo Junior Ranger Program must be completed on site.

Other Youth Activities
Nineteenth Amendment Centennial youth worksheets are available at the welcome desk near the Visitor Center. To print these activities at home and learn more about the women's rights movement, see the National Park Service's
19th Amendment youth page
.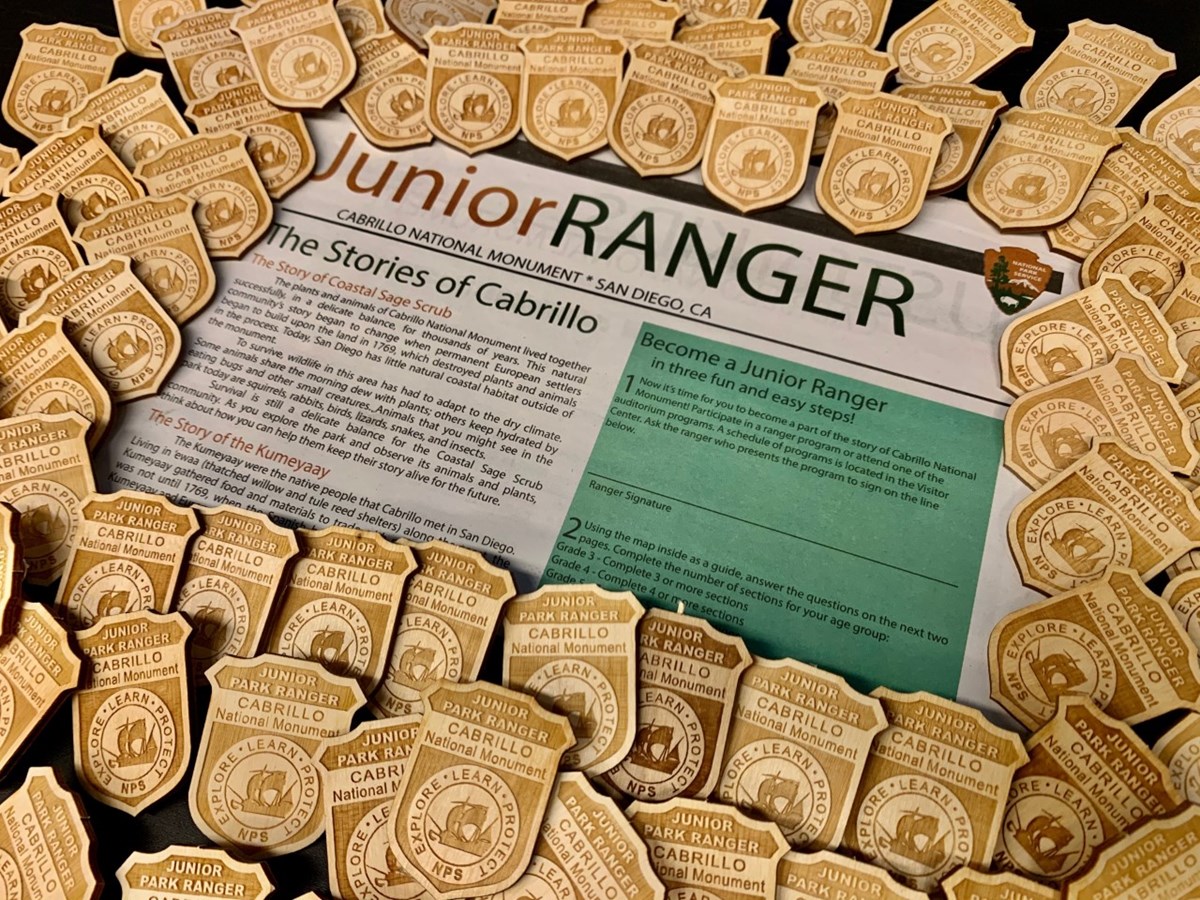 Last updated: August 3, 2020