Support Your Park
Every year, hundreds of individuals contribute their enthusiasm and skills to help the National Park Service preserve and protect its natural and cultural resources, and to serve and educate its visitors.Volunteers help in almost every area of the park, from maintaining trails to leading guided hikes. The time commitment for volunteer work varies from one-day projects to recurring projects or full-time work extending over months or years. Both individuals and organized groups are welcome to volunteer, and opportunities are available both for highly skilled professionals and for families with little or no experience in land management.
Consider joining our team! Your contribution of time and energy will help us to protect the magnificent natural and cultural areas entrusted to us, and you'll go home with a sense of pride at having participated in something worthwhile. Cabrillo is your national monument!
In a special ceremony held in Washington DC on June 25th, 2014, the volunteer program at Cabrillo National Monument (NM)  received the prestigious George and Helen Hartzog Award for Outstanding Volunteer Service of 2013. Each year the National Park Service recognizes exceptional efforts in volunteer management and service. Cabrillo was selected out of 401 national parks across the country for this high honor. 

Duration:

1 minute, 51 seconds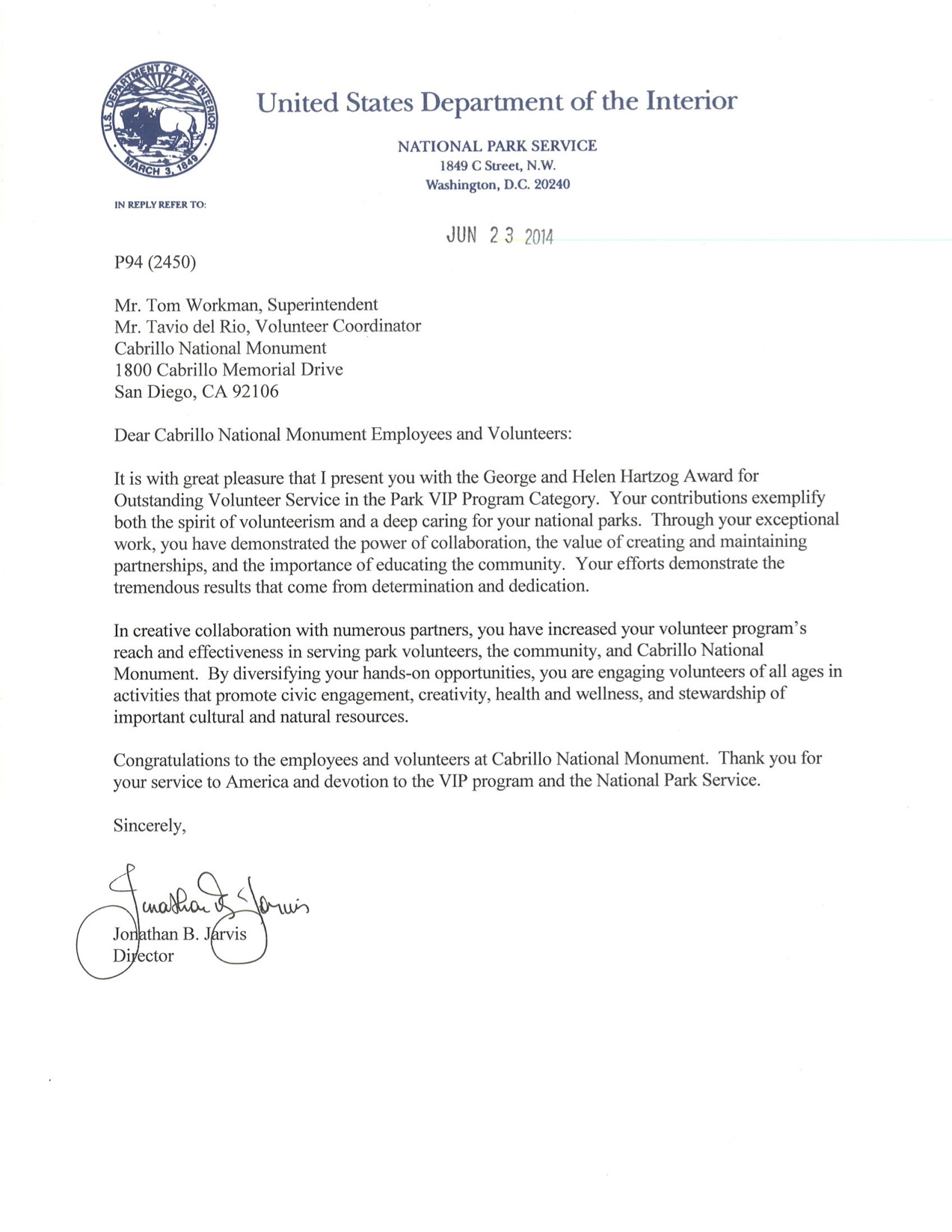 Volunteer your time and talents at Cabrillo National Monument to help preserve and protect its natural and cultural heritage for the enjoyment of this and future generations.

Consider joining the Cabrillo National Monument Conservancy by becoming a Friend.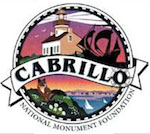 Visit the Cabrillo National Monument Foundation to learn about becoming a member, shop the bookstore and learn how the Foundation helps support Cabrillo.
Join the Dusty Socks Club