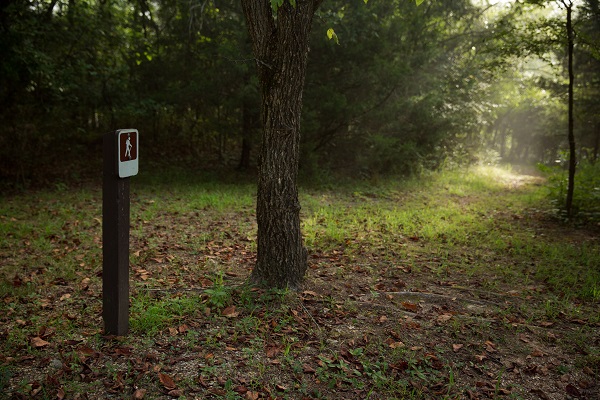 The park encompasses over 95,000 acres that surround the free-flowing Buffalo, much of which is linked together by a growing network of trails to accommodate hiking and equestrian-based recreational activities. The namesake, Buffalo River Trail (BRT), begins near Whiteley Cemetery in Boxley Valley, and winds along the bluffs, gravel bars and banks that cradle the river in its ever-changing embrace; approximately 40 linear miles, down to the picnic area near the Pruitt access.
The Old River Trail (ORT) starts at the Ponca low water crossing, intertwines with the BRT, and includes numerous river crossings to excite the more adventurous hiker. These trail systems also offer numerous side hikes to locations that showcase the natural and human history that have shaped the region. Be mindful of the ever present hazards and of your responsibilities within the park. Remember to practice the Leave No Trace principles, and to pack out everything you pack in.
There are also trails near the Tyler Bend Visitor Center and the Buffalo Point Ranger Station to accommodate hikers in the middle and lower portions of the river too. Check out the BRT from Woolum to Grinders Ferry if you are in the middle stretch of river around Tyler Bend or the Indian Rockhouse Trail if you are in the Buffalo Point area.
Click here for hiking information brochures and trail maps. There are also several books and guides available at the Tyler Bend Visitor Center or the Buffalo Point Ranger Station.