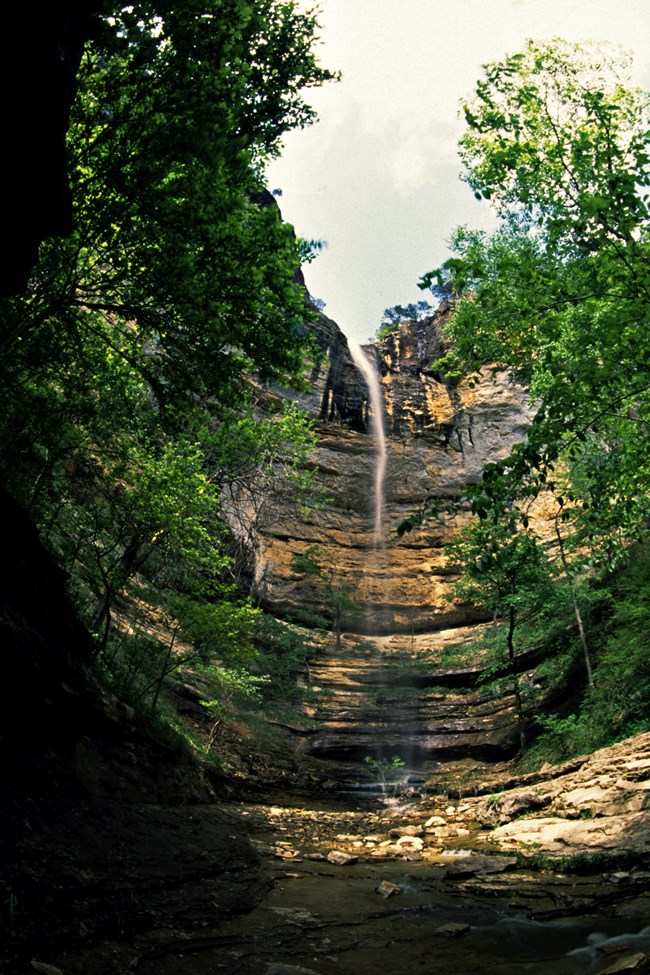 Buffalo National River has nearly 36,000 acres of designated Wilderness within its boundaries. Three Wilderness areas—the Upper Buffalo Wilderness, Ponca Wilderness, and Lower Buffalo Wilderness—make up more than one-third of the land area of this park unit, and each Wilderness has its own unique story.
According to Buffalo River historian Kenneth Smith, in the early 19th century European explorer Henry Schoolcraft made an expedition up the White River to write an eyewitness description of its tributaries and terrain. Of the "Buffaloe Fork" of the White River, Schoolcraft documented a rugged and trying wilderness teeming with wildlife but no sign of permanent human settlement.
Today, skilled adventurers can visit any of Buffalo National River's three Wildernesses--whether by canoe, on foot, or on horseback--and experience the "Buffaloe Fork" just as it was described by Henry Schoolcraft in the early 1800's. Bald eagles soar overhead. River otters swim and swirl in the shallows. A family of white-tail deer hesitantly crosses the river just yards in front of you before clambering up the rocky slope on the opposite bank. In Wilderness, you can spend days without seeing another human, yet you will undoubtedly be mesmerized by your company.