Fire
Why is fire important at Buffalo National River?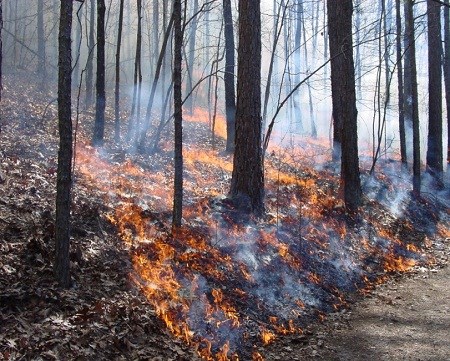 Outdoor enthusiasts today are often quite sophisticated in their understanding of the natural world, yet many people are unaware of how dramatically the landscape and its components have changed in the past 100 years. Throughout history, fire has played a significant role in shaping the plant and animal communities of Buffalo National River.

For some 8,000 years, the landscape coexisted with periodic fires, both human caused and naturally caused by lightning, that removed most of the brush and young woody growth while leaving the larger trees. As a result, many plants and animals now present are dependent on periodic fires for their reproduction, growth, and survival.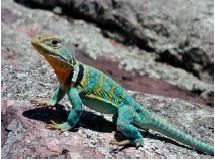 For the past 100 years or so fire suppression and modern development have altered the occurrence of fire and thus its effect on the landscape. Without the influence of fire the landscape changed from the once open woodlands to the dense forests of today.
Early explorers, including Schoolcraft (1821), described forests in the Ozarks area as having an open understory. As these openings and grassy spaces on the forest floor began to disappear so did once abundant plant species and creatures such as the collard lizard.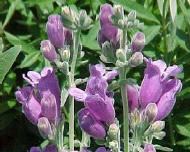 Scientists and land managers have come to realize that throughout time, periodic fires have burned through the Ozarks. Fires were a natural process shaping the landscape and greatly influencing the forest communities. Fire helps sustain a more diverse natural community of plants and animals. Much of the unique character of Buffalo National River is a result of fire dependent plant communities and related ecosystems.
Using existing scientific information and careful fire monitoring, prescribed fire also known as controlled fire is applied at Buffalo National River to restore and promote natural growth. Reintroducing fire into the ecosystem and restoring fire to naturally occurring levels also reduces the unnatural build up of leaf litter and other burnable material reducing the risk of an unplanned and possibly catastrophic wildfire.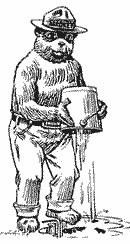 Remember Smokey Bear's ABCs: Always Be Careful with fire.
Fire has many uses. Smokey wants you to be responsible when using fire. Smokey never wants you to play with matches, leave fires unattended, or throw lighted cigarettes away. With your help, we can use fire safely at Buffalo National River. Keep the following the safety tips in mind when building a campfire.
· Pick a site that is at least 15 feet away from tents, trees, and other flammable objects
· Keep your fire to a manageable size
· Make sure children and pets are supervised when near the fire
· Never leave your campfire unattended
· Never cut live trees or branches
· Before leaving, extinguish your fire and make sure that it is out and cold to the touch
Last updated: April 16, 2018