Buffalo National River Centennial Events
January 1 - December 31, 2016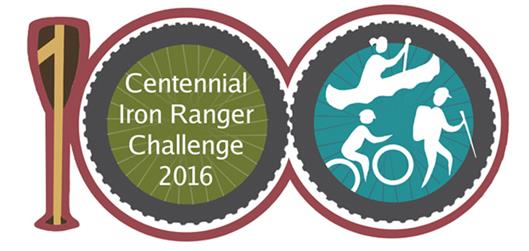 January 1 marks the beginning of the National Park Service [NPS] Centennial celebration and the seven National Park Service sites in Arkansas will kick off the celebration by launching the Centennial Iron Ranger
Challenge – a year-long program to encourage visitors to "Find Your Park" and improve their health and fitness by completing 100 miles of physical activity over the course of the year. Participants may choose to hike, bike, paddle, walk, run, or roll 100 miles in any of the national parks in Arkansas. Visitors who complete 100 miles of activity will receive a certificate and a commemorative patch to recognize their accomplishment, but the real reward will be experiencing the parks and the many benefits of physical recreation.
Please sign up and register for the Iron Ranger Challenge here and start logging those miles today!
April 16 -24: National Park Week and Earth Day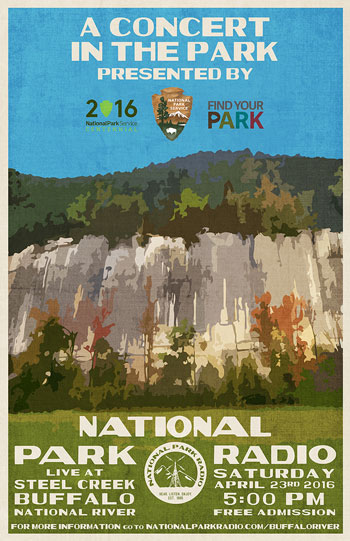 On Saturday, April 16 the park will host two Paddleboard Workshops with Gabriel Gray at the Ozark Campground. The workshops will be offered at 1:00 pm and 3:00 pm and you will need to register here for the workshop ahead of time. National Parks on the Air, a ham radio operation, will also be set up at Ozark on Saturday, April 16. This will be an opportunity for National Parks to get some air time and for the public to learn about amateur radio.
On Friday, April 22 the park will celebrate Earth Day by doing a river cleanup between Pruitt and Hasty on the upper portion of the Buffalo River.
On Saturday, April 23 National Park Radio will perform a free concert at Steel Creek from 5:00 pm to 7:00 pm. With compelling songwriting, enthusiastic energy, and moving vocals National Park Radio delivers a unique blend of folk, country, bluegrass, and rock. This North Arkansas-based band is sure to entertain park visitors of all ages!
The concert will wrap up National Park Week and will take place near the launch area at Steel Creek with the beautiful bluffs and Buffalo River as a backdrop to a night that is sure to be memorable!
You won't want to miss this concert so grab some camp chairs or a blanket and bring your friends and family out for this special evening!
On Sunday, April 24 relax and unwind with a morning yoga session at Steel Creek. At 9:00 am Holly Krepps from Circle Yoga Shala will instruct the session on the terraced lawn of the Rock House at Steel Creek. Please wear comfortable clothes that are not too baggy and a yoga mat. A limited number of mats will be available if you do not have one.
May 6: Special Olympics Fun Day Event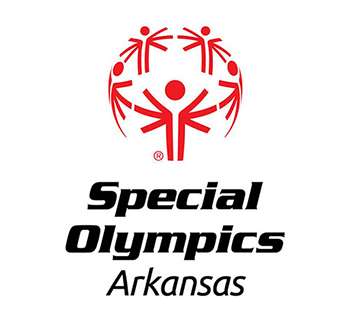 Buffalo National River is pleased to announce its plans for a Special Olympics Fun Day, May 6, 2016.
This is a combined Centennial and "Explore for Health" event that will provide an opportunity for upwards of 300 participants drawn from a five-county area of north central Arkansas to visit Buffalo National River, most for the first time. The day will include a number of activity areas with lunch provided by the park and its partners. Explore for Health is the park's program based on the generous assistance from the National Park Foundation's Active Trails grant which encourages the use of our national parks for the pursuit of health and wellness goals. What a perfect match: Special Olympics and Buffalo National River!
May 7: Civilian Conservation Corps (CCC) Open House/National Tourism Week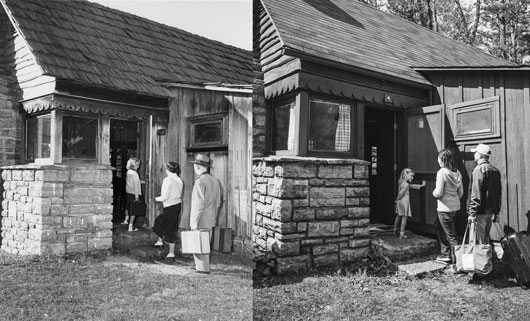 This event will be hosted in conjunction with the Harrison Welcome Center up near the Buffalo Point Cabins and Restaurant. The Arkansas Game and Fish Commission will have a mobile fish tank on display and radio station KHOZ will broadcast live. Richard Davies, Former Director of Arkansas Department of Parks and Tourism, and Kelley Linck, Arkansas State Representative, will be on hand to speak about the CCC influence at what was once Buffalo River State Park.
A ranger led program on the history of the Civilian Conservation Corps (CCC) and a chair caning demonstration will acknowledge the lasting legacy that the CCC had in developing Buffalo Point. Historic Cabin #1 will also be open and available for people to tour. Click here for a poster with the scheduled activities for the day.
June 4: National Trails Day - Adopt A Trail Event

In honor of National Trails Day Buffalo National River will launch an Adopt a Trail Event at Tyler Bend. This program will encourage individuals and groups to "adopt" a Buffalo River trail. People that sign up will be expected to hike their trail quarterly, pick up trash, and report the condition of the trail to the park.
There will be a guided hike, a talk about Leave No Trace, and the park's Centennial events. Pack a lunch and join us for the morning program and stick around for a fun filled afternoon hosted by the Ozark Highlands Trails Association.
The Ozark Highlands Trail Association will be on hand to dedicate a wooden footbridge on the Buffalo River Trail near Grinders Ferry. This will be followed by a concert in the Tyler Bend amphitheater by The Little Buffalo River Band and a BBQ dinner in the Tyler Bend Pavilion.
Please click here for a detailed guide to the day's events.
June 18: Picnic in the Park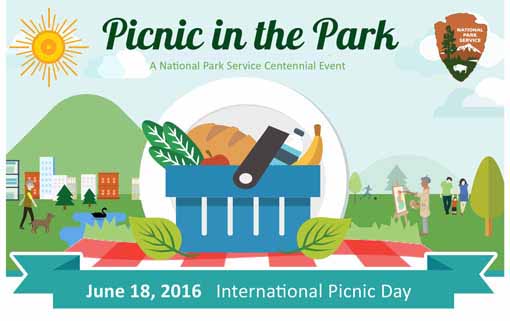 Join a ranger for lunch on the lawn of the Buffalo Point Restaurant from 11:30 am to 12:30 pm. You can order lunch from the restaurant or bring your own lunch and eat as we enjoy the view from the restaurant lawn. A 10% discount at the restaurant will be offered to all picnickers.
Following the picnic you can join a ranger for the "Buffalo River Adventure Relay." Kids and families will learn a little about the recreational opportunities available in the park and then compete against one another in a relay highlighting canoeing, caving, and hiking. Bring your running shoes and sense of adventure!
September 24: National Public Lands Day

Please join us for a national day of service as we celebrate National Public Lands Day. A river cleanup is scheduled from Tyler Bend to Gilbert. Please click here for more details on the event. Be sure to sign up by e-mailing Casey Johannsen at cassandra_johannsen@nps.gov or by calling the Buffalo Point Ranger Station at 870-449-4311.
October 1: Ozark Folklife Festival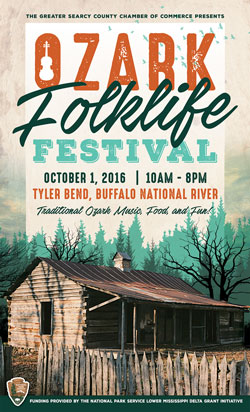 This Searcy County event will bring traditional Ozark artists and craftspeople together at Tyler Bend for a day of musical performances and demonstrations to celebrate Ozark culture.
There will be several musicians taking to the stage throughout the day at the Tyler Bend Amphitheater. Still on the Hill, Nathan Dodds, Possum Juice, Rackensack, The Burlesons, The Michael and Jennifer McLain Band, The Breez, Ethan Walsh, Buddy Case, and Mark Jones will be on hand to deliver fun and folksy tunes. There will also be a picking square where musicians can take part in some informal pickin' and grinnin'.
Come and learn about the way life used to be in the Ozarks in the mid 1800s to early 1900s. There will be several demonstrations and displays in the Tyler Bend Campground. There will be an herbalist, lye soap maker, folk dancers, storytellers, old time children's games, flint knapping, dutch oven cooking, a blacksmith, a logging/sawing demonstration, dairy goat milking, a Pre-Civil War era encampment by the Early Arkansas Reenactors Association, and many more demonstrators.
Join us for some traditional Ozark food as well! There will be fried catfish, hushpuppies, pulled pork sandwiches, beans, ham, and cornbread. There will also an assortment of desserts, including strawberry shortcake, chocolate rolls (a Searcy County favorite), and Loblolly ice cream.
This one day festival is sure to be a fun and educational time for all! Click here to learn more and view the Searcy County Chamber of Commerce Facebook page.
October 7: Special Olympics Fun Day Event

Back by popular demand....Buffalo National River will be hosting a second Special Olympics Fun Day Event in 2016! The fall Fun Day Event will be Friday, October 7 at Tyler Bend.
Participants from a five county radius are invited to come to the park for this one day event. The park looks forward to offering a variety of stations in which participants can partake in physical activities in addition to sensory activities. This special event is made possible through the National Park Foundation's Active Trails Program, which encourages people to use their parks for health and wellness benefits. Explore for health!
October 16: Buffalo River Biathlon – Come Hill or High Water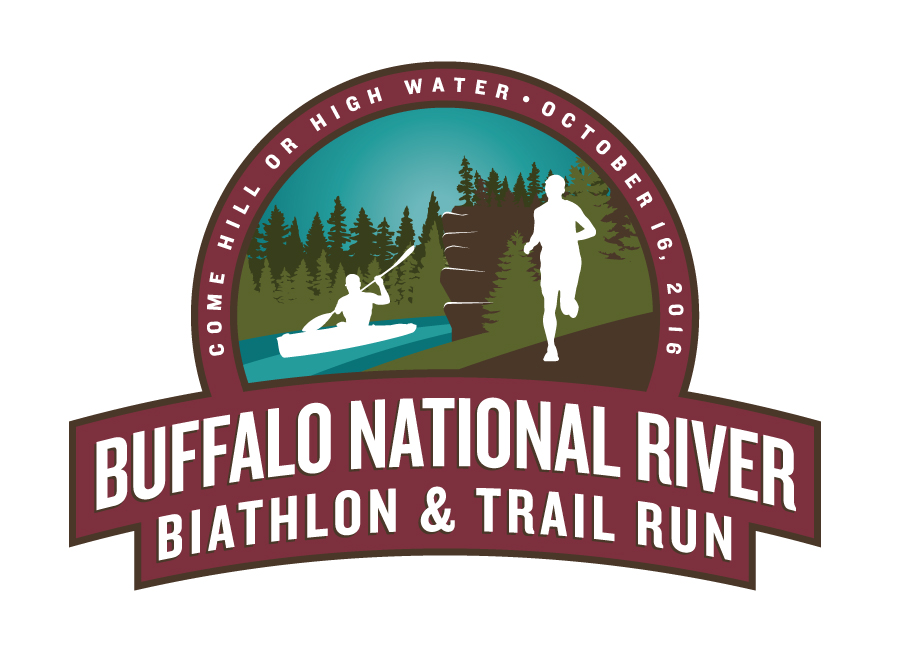 Are you up to the challenge? This inaugural event will consist of two events, a biathlon and trail run.
This biathlon is a 6.8 mile trail run on the Buffalo River Trail from Dillard's Ferry to Spring Creek followed by a 4.6 mile canoe/kayak race from Spring Creek back to Dillard's Ferry.
The trail run is a 13.6 mile race on the Buffalo River Trail between Dillard's Ferry and Spring Creek.
To learn more and to register for the biathlon or trail race please click here.
Additionally, the night before the race, Saturday, October 15, there will be registration packet pick up, a spaghetti dinner, and a concert by the Mellow Mountain Band at Buffalo Point. The registration will take place at Pavilion #2 from 3:30 pm to 6:30 pm. The spaghetti dinner, put on the Buffalo Point Concessions, will be at Pavilion #3 from 5:00 pm to 7:00 pm. Dinner (spaghetti with meat sauce, salad, a bread stick, and tea/water) is included for race participants and will be available to the general public for $8.00 per person. The Mellow Mountain Band will be putting on a free concert at the Buffalo Point Amphitheater beginning at 7:00 pm. Please join us for all of the festivities!
Last updated: October 6, 2016