Buffalo National River's 50th Anniversary
Visit our keyboard shortcuts docs for details
Duration:

3 minutes, 1 second
A crowdsourced recap of the first 50 years of Buffalo National River, 1972 - 2022. Song title: "Place I Love" by Alex Layton, finalist in the 2017 Buffalo National River Songwriting Competition.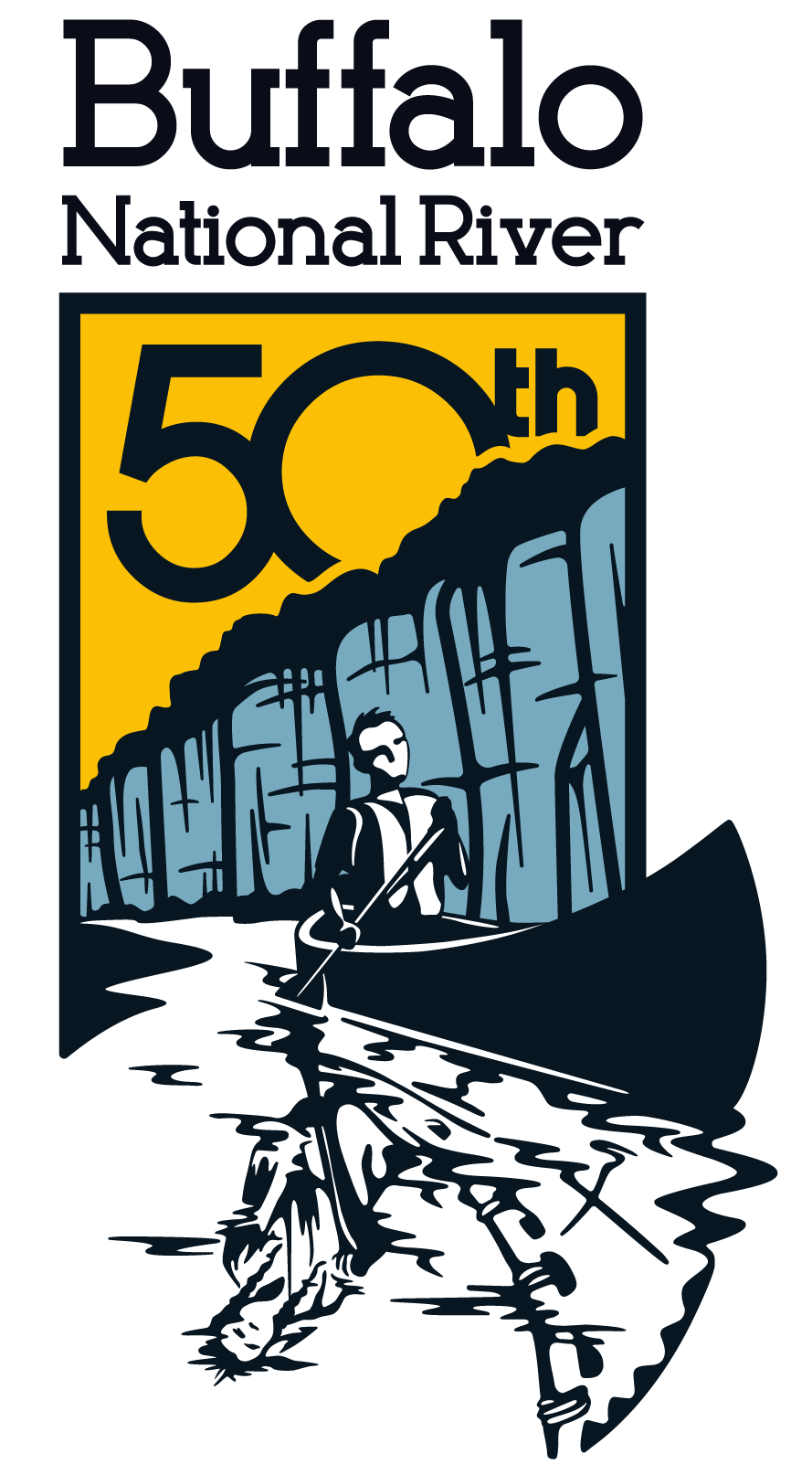 A Brief History
In 2022, Buffalo National River celebrates its 50
th
anniversary as a unit of the National Park Service.
With plans underway to construct two hydroelectric dams on the Buffalo River in the Ozarks of northern Arkansas, the fate of the river and its surrounding communities was put on a national pedestal in the 1960s. A contentious battle among various interest groups emerged. Proponents of the dams argued for economic growth, flood control, power generation, and tourism to the local area. Opponents fought to preserve the scenic, recreational, and scientific values of one of the few remaining free-flowing rivers in the lower 48 states through a proposal to add the Buffalo to the national park system. Caught between a rock and a hard place, many local landowners just wanted to be left alone.
After years of political push and pull, on March 1, 1972, the Buffalo River earned the designation of "national river"—the first of its kind in the national park system. Learn more by tuning in to Ozark Highlands Radio's podcast:
"Celebrating 50 Years of Buffalo National River"
or by reading
"Let the River Be: A History of the Ozarks' Buffalo River."
Park Purpose
The purpose of Buffalo National River is to preserve a free-flowing river and to conserve and interpret the combination of natural, scenic, cultural, and scientific features characterized by deep valleys, towering bluffs, wilderness, and landscapes of the Ozark Mountains.
The full text of the park's enabling legislation (Public Law 92-237) is available at:
Management - Buffalo National River (U.S. National Park Service) (nps.gov)
.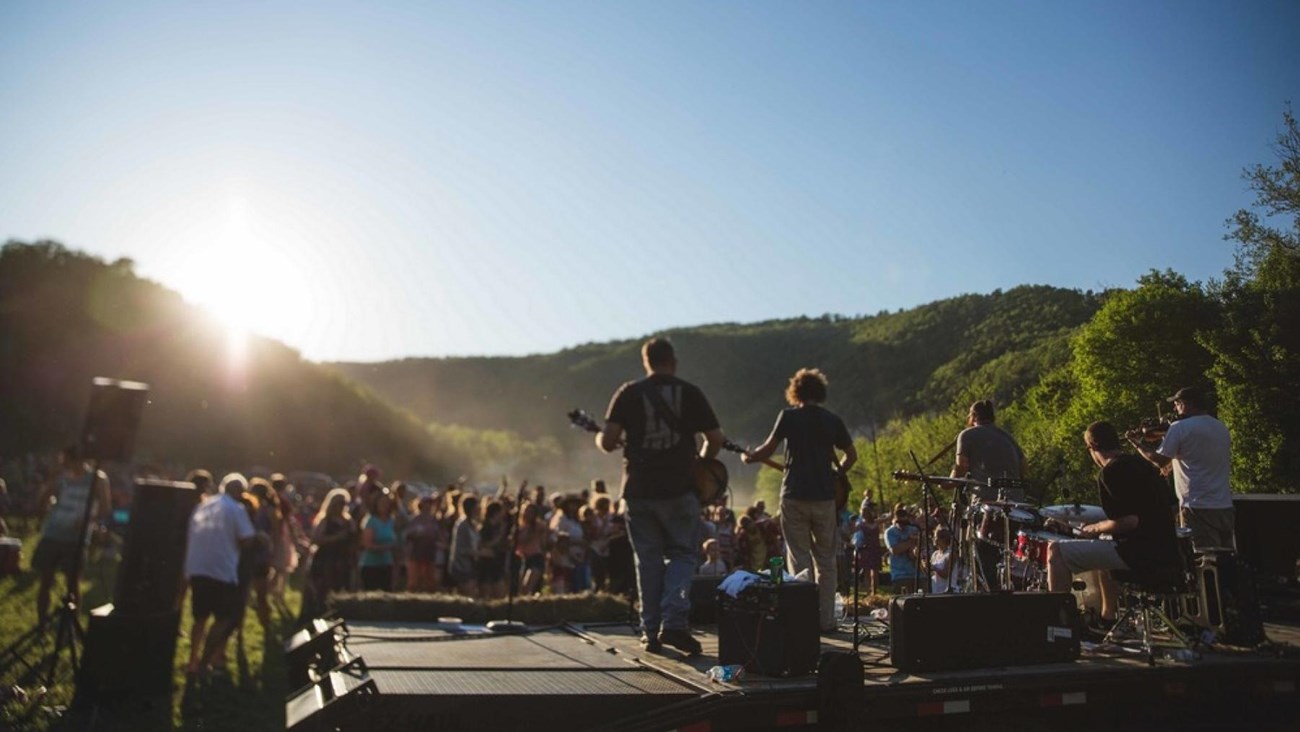 Come Celebrate With Us!
In addition to regularly scheduled programs, three special event weekends will take place in 2022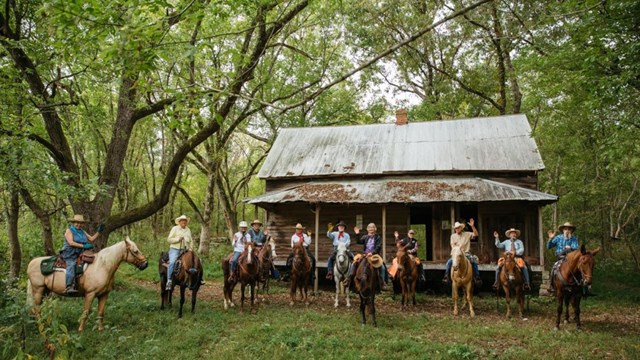 Community Stories
Preserving diverse voices and perspectives on the Buffalo River's history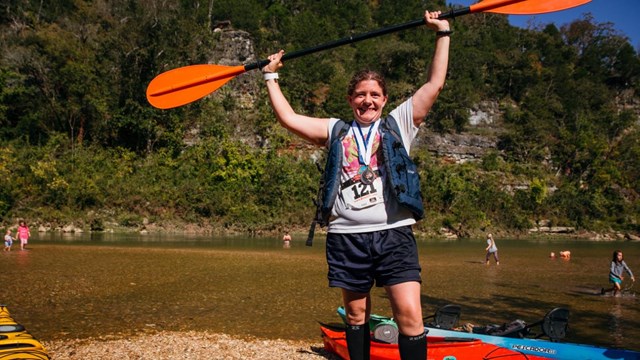 50 Miler Challenge
Log 50 miles of physical activity at Buffalo National River in 2022 and earn a commemorate patch and certificate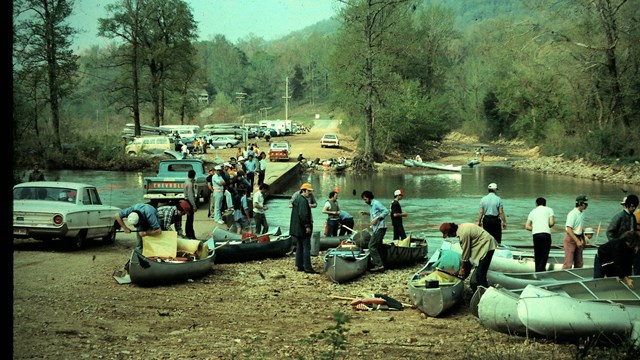 Early Park Photos
Photos from the early days of Buffalo National River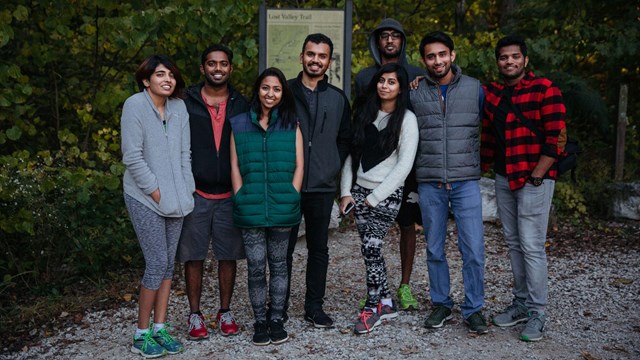 Plan Your Visit
Explore a trail, paddle the river, camp beneath the stars, or take a scenic drive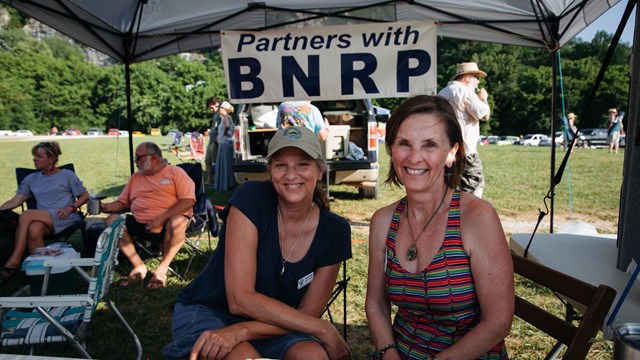 Park Partners
Many of our special events and celebrations in 2022 are sponsored by the Buffalo National River Partners
Last updated: April 2, 2022