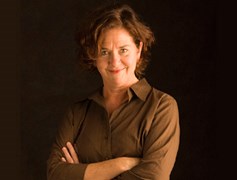 Play and discussion by Susan Banyas.
March 6, 2011
3:00 p.m.
Free, reservations recommenced
The Hillsboro Story, a warm-hearted, hard-hitting narrative, opens in Hillsboro, Ohio on July 5, 1954 when the "colored" elementary school went up in flames. The fire sparked a "school fight" by five African American mothers that became on of the first test cases for the Brown v. Board of Education decision (May, 1954) in the North. Ms. Banyas, the playwright, was in third grade, and the memory of those times sparked this cultural detective story - a lively weaving if spoken word, movement, monologues, and visual images, backed by an evocative original music score. This investigation is informed by historical research, photography, and extensive interviews with key players locally and nationally whose voices form the heart of the story.
To RSVP by March 4, call the Brown Foundation at (785) 235-3939 or send an email by clicking here. Free and open to the public, Sunday, March 6, 3:00 p.m. at Brown v. Board of Education National Historic Site, 1515 SE Monroe Street, Topeka, Kansas 66612.