Be A Junior Ranger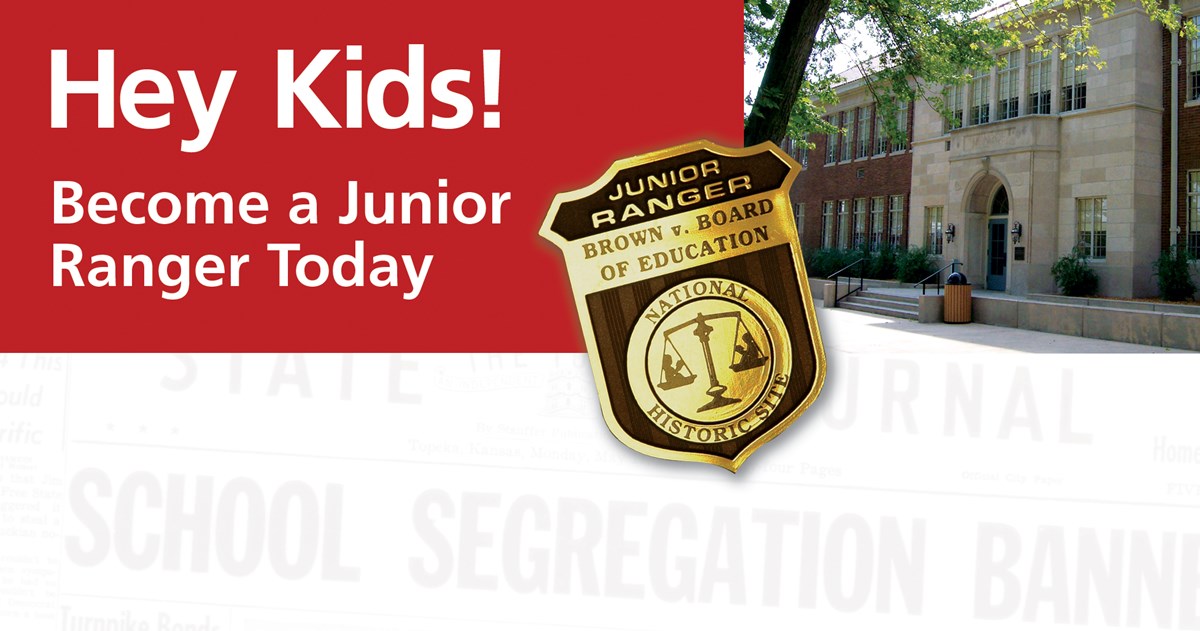 Now you can become a Junior Ranger at Brown v. Board of Education National Historic Site. Ask for your Junior Ranger booklet at the front desk. If you're not able to visit the site, try the new Virtual Junior Ranger Booklet!
The Park Ranger will help you to become a Junior Ranger by learning more about Brown v. Board, our country's history and the sacrifices made by those who have struggled for equality.
To become a Junior Ranger it will take some effort to complete the program, the amount of time varies depending on the child. It is designed for you, so complete the activities to the best of your ability, then ask for help.
After you have completed the required sections according to your age, take the book back to the front desk and show it to a Park Ranger. After they look it over they will hand you your certificate and your official Brown v. Board of Education National Historic Site Junior Ranger badge.
Good luck and have fun!


Last updated: September 9, 2021