Grades 3-5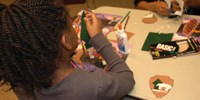 National Parks (Grades K-8)
Learn about National Parks through games, art, maps, reading, and writing activities.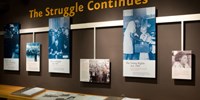 Self-Guided Gallery Tours (Grades K-College)
Explore the exhibits at your own pace after a brief introduction from a Park Ranger.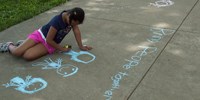 Don't Say Ain't (Grades 1-5)
Listen to the book by Irene Smalls and see how actions effect others' feelings. The chant in the book is carried on with outdoor jump rope, sidewalk chalk and hopscotch activities.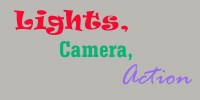 Lights, Camera, Action (Grades 3-5)
First person stories of people involved in Brown v. Board of Education in Topeka are brought alive by students dressing, acting and reading/performing the stories of these people.
White Water (Grades 3-5)
Chart the degree or changes in the feelings of the main character while reading about his experiences in White Water inspired by a true story.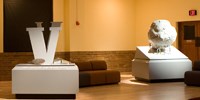 Five Icons (Grades 3-6)
An introduction to the museum that organizes the story of Brown v. Board of Education into five sections which are symbolized by five icons.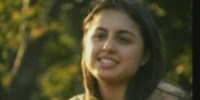 Pass It On (Grades 3-8)
Students will watch a short 12-minute video about what engaged citizens can do to foster a greater understanding and appreciation of diversity.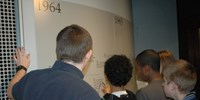 Scavenger Hunt/Trivia Game (Grades 4-8)
While in the exhibits students will seek answers while focusing and utilizing maps, timelines, music and videos.
For a complete Topeka experience focusing on the enduring struggle for freedom in Kansas, we recommend the following programs. If your tour includes Brown v. Board of Education NHS and you receive a transportation grant, your transportation costs to these other sites will be included.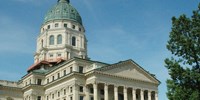 Kansas State Capitol Tour (Grades K-College)
Include a tour to the restored state capitol building including the John Steuart Curry murals in the rotunda.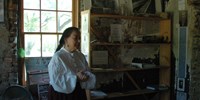 Rediscover Freedom's Pathway (Grades 3-7)
During this tour, students will learn about abolitionists John and Mary Ritchie and their commitment building a moral, learned and inclusive community at the Historic Ritchie House.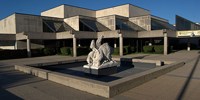 Kansas Museum of History (Grades 4-College)
Visit the museum's galleries which tell the story of the people of Kansas.
Last updated: April 10, 2015