Curricula
Fair is Fair Curriculum Unit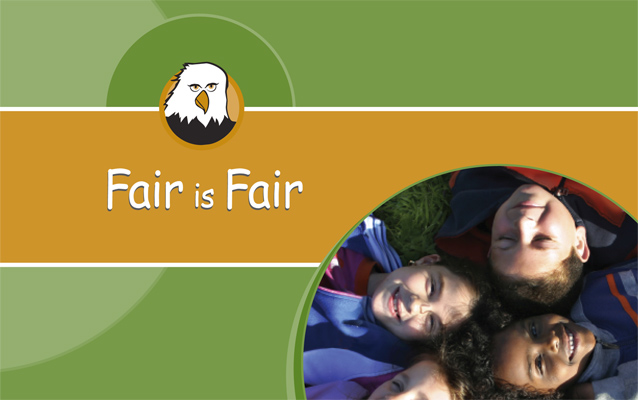 The Fair is Fair DVD and teacher booklet was produced in cooperation by the National Park Service and the Brown Foundation to provide teachers of students in grades K-3 resources for teaching concepts of justice, democracy and social awareness. The DVD provides information about the National Park Service and specifically about Brown v. Board of Education National Historic Site in Topeka, Kansas as well as introduces learners to the concepts of fairness in public education. The teacher booklet provides lesson plans, additional resources and suggested learning activities to complement the information introduced in the video.
Rather than try to explain abstract concepts of historical events surrounding the Brown v. Board of Education U.S. Supreme Court case, the Fair is Fair packet is intended to present skills and processes in alignment with the Kansas state benchmarks for Social Studies through music, games, physical activities and discussion. Appropriate skill levels and benchmarks will be detailed for each grade level.
To request a copy of the Fair is Fair DVD and teacher's guide, please send an email to the Education Department by clicking here or these may be downloaded in the Additional Resources section.
Additional Resources
Download individual files below or download the whole teacher's kit at the top of the page.
Details
Subject:

Civic Engagement, Literature, Mathematics, Music, Social Studies, Visual Arts, Writing

National/State Standards:

Civics 1, Civics 2, Civics 4
Music 1, Music 5, Music 6, Music 8
Art 1, Art 2, Art 3, Standard 1, Benchmark 2, Benchmark 3
Math 1.1, Math 1.4
Literature Standard 2, Benchmark 1
Writing Benchmark 2

type:

Curricula