College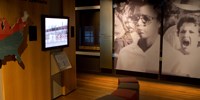 Self-Guided Gallery Tours (Grades K-College)
Explore the exhibits at your own pace after a brief introduction from a Park Ranger.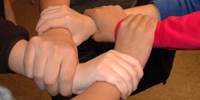 Where Is the Love? (Grades 9-College)
Students will learn about Brown v. Board of Education and the struggle for civil rights before and after the case through discussion, music, and video.
For a complete Topeka experience focusing on the enduring struggle for freedom in Kansas, we recommend the following programs.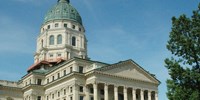 Kansas State Capitol Tour (Grades K-College)
Include a tour to the restored state capitol building including the John Steuart Curry murals in the rotunda.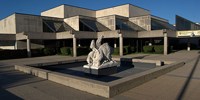 Kansas Museum of History (Grades 4-College)
Visit the museum's galleries which tell the story of the people of Kansas.
Last updated: April 10, 2015