Curricula
Brown Curriculum Unit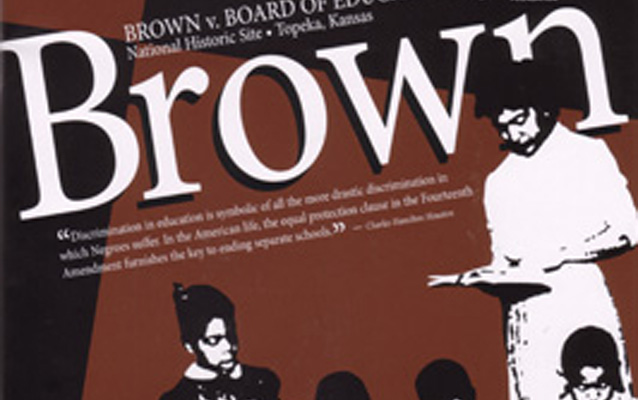 The Brown Foundation and the National Park Service worked closely to produce this curriculum to provide teachers the resources needed to teach concepts of fairness and social democracy.The Brown curriculum kit includes a Brown v. Board of Education National Historic Site handbook; a DVD with two short videos titled Reading, Writing and Resistance and Dialog; and a CD-ROM entitled Brown v. Board of Education: Struggle for Equality with a teacher's guide. The CD-ROM uses narration, historical photos, and poses thought-provoking questions. It is intended to aid in understanding the Brown decision in both a historical and contemporary context.
To request a copy of the Brown curriculum kit, please send an email to the Education Department by clicking here.
Additional Resources
A Case for Equality: Reading, Writing, and Resistance and Dialog videos can be found on the Education Curriculum Videos webpage. These movies can be viewed or downloaded for future use.
Details
Subject:

African American History and Culture, Civic Engagement

type:

Curricula
Last updated: April 10, 2015