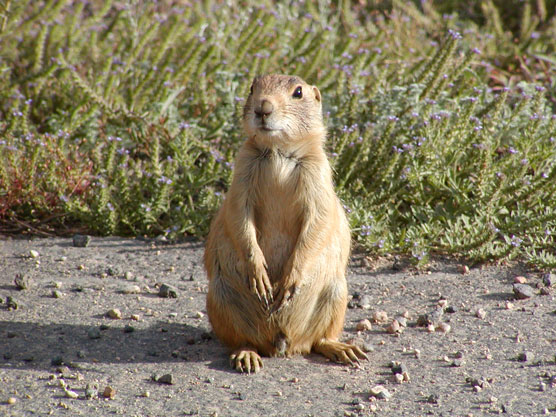 News Release Date:
September 9, 2011
Contact: Sarah Haas, 435.834.4753
Bryce Canyon National Park Now Accepting Comments on
 Utah Prairie Dog Stewardship Plan Development
Superintendent Jeff Bradybaugh has announced that the National Park Service will begin development of a Utah Prairie Dog Stewardship Plan. Once completed, this plan will be used to benefit the management of Utah prairie dogs, their habitat and associated operations within the park.
The first step in developing the Plan is to solicit issues and topics from the public which should be considered in the Plan. "From those interested, we wish to find out what issues are important to ensure that they are included in the environmental analysis process," said Superintendent Bradybaugh.
Those wishing to provide comments should submit them in writing as soon as possible, but no later than October 11, 2011 to: Park Planning website, to Bryce Canyon Information, or to Bryce Canyon National Park, P.O. Box 640201, Bryce, Utah 84764-0201 to ensure that these are included during the development of several management alternatives for the Utah prairie dog in Bryce Canyon National Park. Additional information may be obtained by clicking on this link which will open a PDF file for viewing.
Respondents should include their name, address and e-mail to be added to the mailing list for more information about this project. Remember that unless requested otherwise, a list of all those that comment during public review periods, including their addresses, is available upon request.
A second opportunity for public comments will be available after preliminary alternatives have been developed, and a final comment period will be available when the Stewardship Plan / Environmental Assessment is released. The Environmental Assessment will analyze alternatives derived from comments provided.