Dinama Stabenstien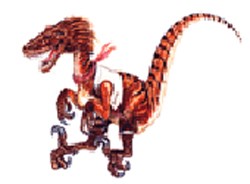 Name: Dinama Stabenstien
Genus: Velociraptor "swift thief"
Size: 20 ft. long, 7 ft tall
Age: 27
Gender: female
Weight: 2000 lbs.
Diet: Anything she can catch
Habitat: ranges through different habitats, follows herds of animals
Skills: hand to hand combat and interrogation
Education: B. S. in Zoology
Expertise: Earth Systems
Hobbies: travel and eating new creatures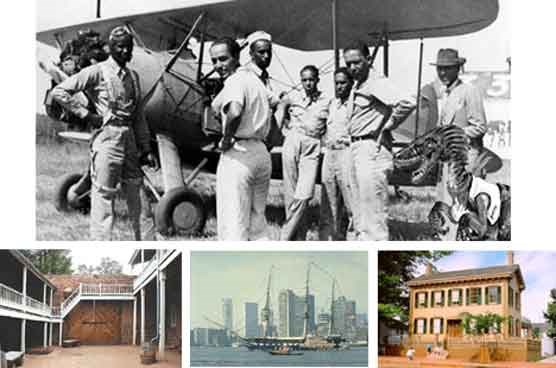 Dinama had an unusual summer vacation. She spent her trip traveling through time and visiting significant locations in U.S. history by using the GEODETECTIVE "Eon Stone" (which she promised Allister she wouldn't take again without asking but did anyway). In her adventures in time she meet some brave and historic figures. Her favorite picture above is of her and the handsome men at Tuskegee Airmen Air School now a National Historic Site. She liked watching the men practice dogfighting for World War II.

She heard that John W. Powell was visiting Pipe Springs National Monument while floating the Colorado River on one of his expeditions.

Visiting USS Constitution at Boston Naval Yard inspired Dinama to spend some time in the 1700's. While traveling to visit the USS Constitution she took a side trip to Lincoln's Home.
Last updated: February 24, 2015