Be A Junior Ranger
Visit our keyboard shortcuts docs for details
Duration:

7 minutes, 29 seconds
Join Randy Ringtail and Ruby the Rufous Hummingbird as they explore Bryce Canyon National Park and learn about how to plan ahead, stay on trail, and never feed or get close to wildlife.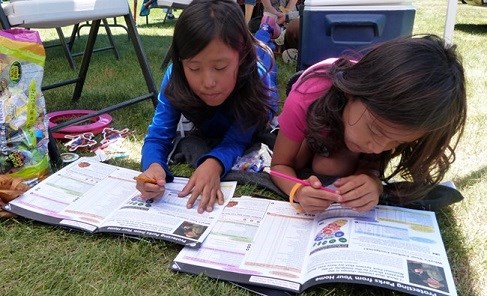 What is a Junior Ranger?
Junior Rangers can be thought of as potential Park Rangers in training. This nationwide program is designed to not only familiarize children with the duties and responsibilities of a park ranger, but also to spark an interest in the whole family for the resources and stories each National Park Service area preserves.
How can you become a Junior Ranger?
At Bryce Canyon National Park, our Junior Rangers must successfully complete two tasks:
Learn about the park by exploring the park museum, attending a presentation or hike given by a Park Ranger, or watching the park movie.
Work through an activity booklet completing an age appropriate number of activities.
Upon completing these requirements, Junior Ranger candidates must return to the Visitor Center where they will be inducted as Junior Rangers and receive a free badge. Other unique Junior Ranger souvenirs are available for purchased from the park bookstore.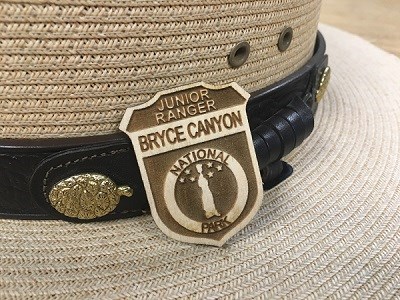 Becoming a Junior Ranger is a mark of distinction. These special badges that are issued cannot be purchased or otherwise obtained except through the dedication of the child and the support of his or her parents or guardians. Parents wishing their children to become Junior Rangers should plan to allocate 3-6 hours of their Bryce Canyon visit toward the completion of this program.
Download the Bryce Canyon Junior Ranger book here:
You can download the Bryce Canyon Junior Ranger book [PDF 6.4 MB] and get started as soon a you arrive to the park. Printed copies of the book are also available at the visitor center.
Completing the Book from Home?
Once you've completed your book, please take a photo of your favorite page or activity with an adult's signature on that page (certifying you've completed all your activities) to brca_information@nps.gov Be sure to include your mailing address in the e-mail. We would also love to hear about why you enjoyed that page or activity! Please do not mail your book. Mailed books will not be returned.

Once we receive your email, we will mail you an official Junior Ranger sticker badge. Again, please note that due to shipping costs we are unable to mail complimentary physical badges and wil provide a complimentary gold foil official Junior Ranger sticker badge instead.

If you would like a wooden badge, you will need to cover shipping by sending the park a pre-paid bubble envelope.The enclosed envelope will need first class package postage, and will need to be a padded bubble envelope (regular envelopes will be rejected by the park and USPS). Badges are 0.2 oz. Your postmaster should be able to tell you what your postage will be from your zip code.

You can mail the pre-paid envelope to the park at:
Bryce Canyon National Park
PO Box 640201
Bryce, UT 84764

If you get stuck while completing your book, you can e-mail a ranger for help!
Hints and Word Keys!
If you get stuck while working on your book, try checking out some of the hints below.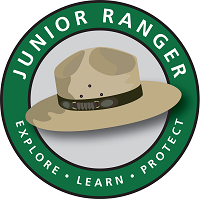 Explore. Learn. Protect.
More information on other Junior Ranger programs throughout the national park system is also available.


Last updated: January 17, 2023