Arms Gayleson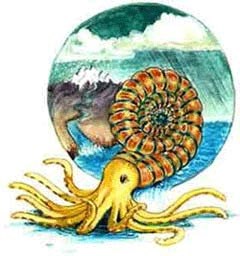 Name: Arms Gayleson
Genus: Ammonite
Size: 3 feet in diameter
Age: 100
Gender: male
Weight: 30 lb.
Diet: fish
Habitat: salt water
Skills: juggling
Education: B.S. in Watershed Mgmt.& Engineering
Expertise: Hydrology
Hobbies: swimming & arm-wrestling
Arms spent most of his summer exploring the different National Seashores and Riverways.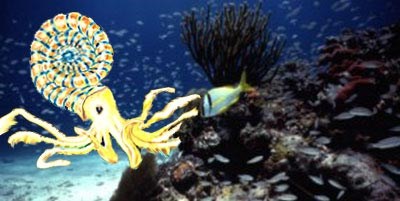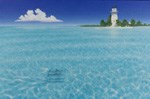 Biscayne National Park
was the most difficult for Arms to refrain from tasting the wildlife as it is the largest marine park in the National Park system.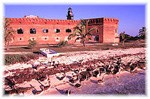 His favorite location to visit was the
Dry Tortugus National Park
. Located 70 miles west of Key West in Florida. The area is known for its beautiful waters and coral reefs surrounding 7 small islands. On the largest of the islands is located Fort Jefferson. A historic fort, Fort Jefferson, intrigued Arms to the point of joining a ranger for a tour of the Civil War site.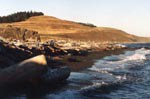 Before returning to the GEODETECTIVE Agency he then decided to go to the
San Jaun Islands
where he was able to find giant octopi in Puegot Sound near Seattle. He tried a little arm-wrestling with the 20 ft. long cephalopods trying to get the edge by saying "Okay my number 4 arm against your number 7 arm!" etc. but lost repeatedly and went home in defeat.
Last updated: February 24, 2015