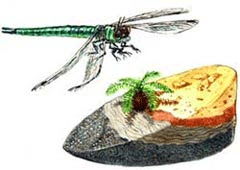 IN OR OUT? IGNEOUS ROCKS
Summary:
Igneous rocks are formed by the cooling and hardening of melted rock material. Students will learn how rate of cooling affects what type of rock forms.
Instructional Method:
Game
Goal:
Students will be introduced to igneous rocks, how they form, what the different types are and how to identify them.
Objectives:
Students will be able to:
Explain the difference between extrusive and intrusive rock.
Classify igneous rocks based on texture.
Time:
30 minute setup
30 minute game and discussion
Materials Needed:
String
Scissors
Paper punch
Colored paper, poster board or paper and marker
Printable rock cycle diagram
Vocabulary:
| | | | |
| --- | --- | --- | --- |
| basalt | course-grained | crystal | extrusive |
| felsic | fine-grained | grain size | granite |
| igneous | intrusive | lava | mafic |
| magma | mineral | silica | texture |
| vesicles | | | |