GEODETECTIVE Home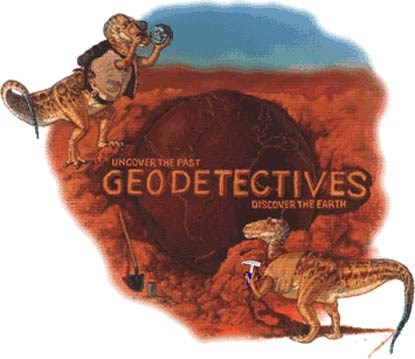 The GEODETECTIVE program is here to assist you in teaching earth history and physical earth science. All activities are written to encourage deductive and inductive reasoning through hands-on discovery learning. National Park Service resources are used to reinforce learning.
There are 6 units.
Each unit has multiple activity plans which include:
background information
objectives
goals
instructional procedures
vocabulary
suggested discussion questions
helpful images and photos
other webpage links
fun

Professor Allister Holmes McFragilis leads a group of creatures which will guide students toward additional resources which will support each unit.
Students can become official GEODETECTIVE members and receive a member patch.
Activities meet National Science Standards set by the U.S. Department of Education and the Science Core Curriculum of Utah.
The GEODETECTIVE program is supported by Bryce Canyon Natural History Association, National Park Foundation, and the Geologic Society of America.
Discovery Chests are available for five of the units. These chests have materials which support GEODETECTIVE activities.


Last updated: February 24, 2015