Student Career Intake Program
Mass Parks Student Career Intake Program (SCIP), part of the NPS Youth Intern Program (YIP), is an innovative pilot collaboration that relies on a multi-year approach. Students from urban and minority communities in Massachusetts gain practical work experience in national parks. College students follow a structured progression of career training and agency immersion potentially leading to permanent employment with the NPS, increasing the diversity of the Service as we move forward in the 21st century.
Students are work 40 hours per week for ten weeks during the summer. Three days are spent traveling to area parks to interact directly with professionals from a variety of career paths. Interns work the remaining two days in their host park site gaining more personalized and in-depth career experience in their chosen field. Returning second-year students work 40 hours per week in their host park sites focusing on their chosen field and serve as mentors for the incoming students. By the third season it is anticipated these interns will transition to permanent positions within their host park.
As of 2011, Boston Harbor Islands NRA, Blackstone River Valley NHCC, Boston African American NHS, John F. Kennedy NHS, Lowell NHP, New Bedford Whaling NHP, and Salem Maritime NHS host interns.
Youth Journey on the High Seas: Friendship Sails!
Twenty-six YIP students, including youth from Boston Harbor Islands, embarked on a voyage of discovery, service, and leadership in August 2011. Along the journey, the youth will share their experience in real time via blog and film.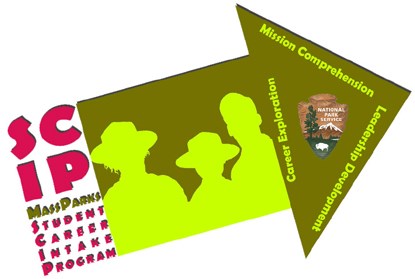 Last updated: February 26, 2015