News Release
Parkway Recruits Volunteers for 2021 Project Parkway Event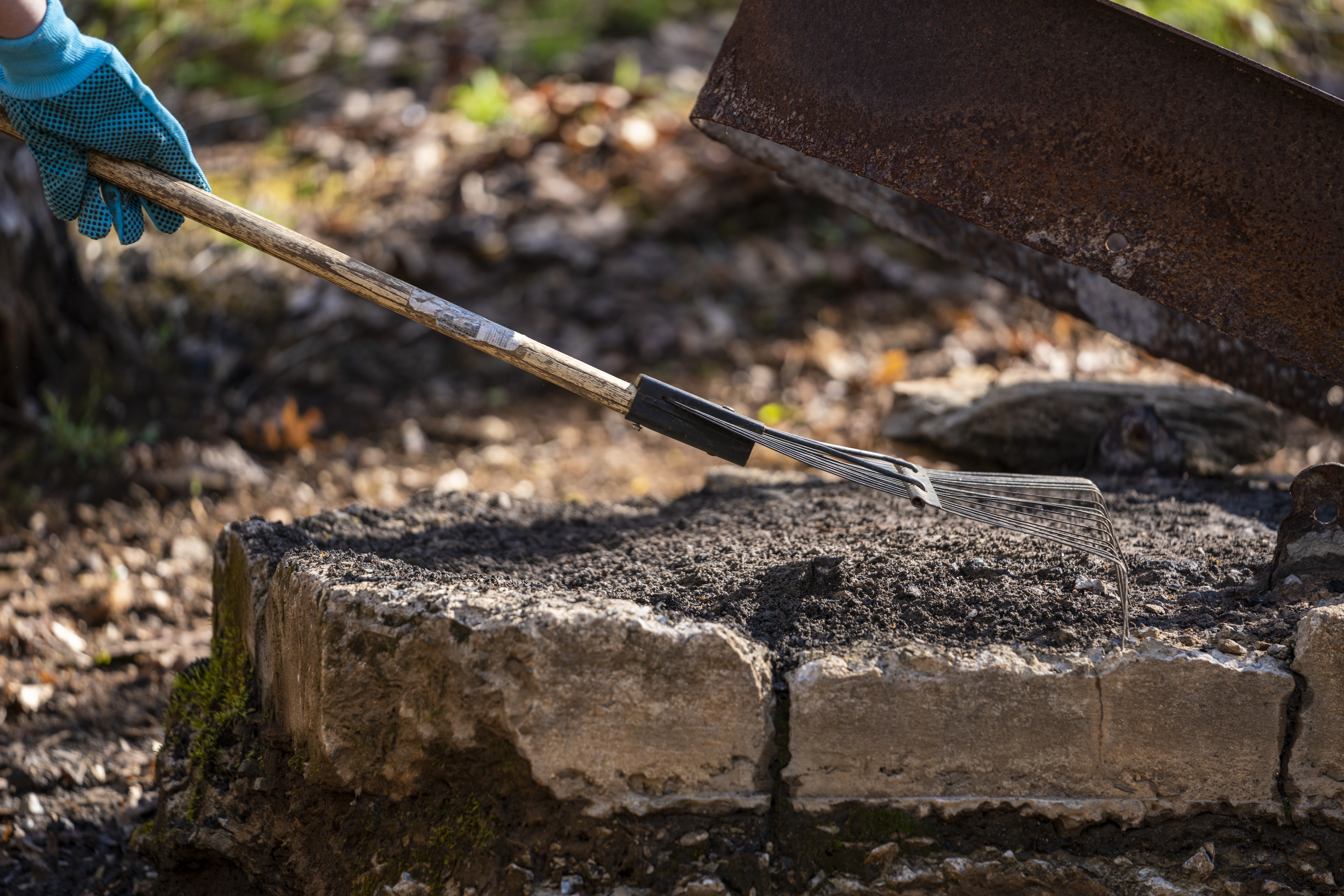 News Release Date:
March 22, 2021
Contact: Leesa Brandon, 828 348 3420
Contact: Caitlin Worth, 828 348 3406
National Park Service officials announced today the third annual, Project Parkway, will take place on the Blue Ridge Parkway, Saturday, April 24, 2021. This single-day, park-wide volunteer project will help complete much needed work at various locations across the park and is ideal for people interested in learning more about the park through hands-on service. Volunteers will work alongside staff and experienced NPS volunteers to prepare the Parkway's campgrounds and several picnic areas for the spring 2021 opening.   
 
Work identified for each location offers tasks appropriate for a wide range of skills and ages. Projects may be anything from leaf blowing and limb clearing to leveling tent pads and other maintenance tasks. Tools and safety gear will be provided. Participants are required to wear durable footwear and dress for changing weather conditions. Volunteer projects will begin at 9:00 a.m. and last until 12:00 p.m. at most locations. 
 
Special safety precautions are being taken to follow CDC guidelines pertaining to COVID-19. All work will be performed outside, and masks will be required when physical distancing cannot be maintained. Pre-registration is required, and group sizes will be limited. 
 
This event is the culmination of National Park Week 2021. In 2019, over 200 participants came out to help the Parkway during this event. After taking a break during the 2020 season due to COVID-19, we are looking forward to a safe and engaging Project Parkway 2021. 
 
If you are interested in participating please email the Parkway's Volunteer Coordinator at e-mail us . Be sure to include your preferred work location from the list below.  
  
| | | |
| --- | --- | --- |
| Work Location:  | Milepost:  | In the Vicinity Of:  |
| Humpback Rocks Picnic Area (Location Full) | 8.4  | Waynesboro & Lyndhurst, VA  |
| Otter Creek Campground  | 60.8  | Glasgow & Lynchburg, VA  |
| Peaks of Otter Campground  | 85.9  | Buchanan & Bedford, VA  |
| Roanoke Mountain Day Use Area  | 120.4  | Roanoke & Salem, VA  |
| Rocky Knob Campground  | 167.1  | Floyd & Meadows of Dan, VA  |
| Cumberland Knob Picnic Area  | 217.5  | Galax, VA & Sparta, NC  |
| Doughton Park Campground and Picnic Area  | 239.2  | Sparta & Wilkesboro, NC  |
| Julian Price Campground  (Location Full) | 297  | Boone & Blowing Rock, NC  |
| Linville Falls Picnic Area  (Location Full) | 316.4  | Linville & Morganton, NC  |
| Crabtree Falls Campground  (Location Full) | 339.5  | Spruce Pine & Marion, NC  |
| Craggy Gardens Picnic Area  (Location Full) | 367.5  | Asheville, NC  |
| Mount Pisgah Campground  (Location Full) | 408.8  | Asheville & Brevard, NC  |
| Heintooga Ridge Road Masonic Marker Area (Location Full) | 458.2  | Maggie Valley & Cherokee, NC  |

About National Park Week: 
National Park Week is an annual celebration of National Parks held each year in late April. National Park Week is dedicated to raising awareness of our National Parks and the many opportunities for exploration, service and learning that are provided in our nation's 423 National Park Units. To learn more about National Park Week Opportunities in your area visit www.nps.gov/subjects/npscelebrates/national-park-week.htm . 
 
About the Blue Ridge Parkway 
The 469-mile Blue Ridge Parkway connects Shenandoah National Park to the north with Great Smoky Mountains National Park to the south. The route travels the crests, ridges, and valleys of five major mountain ranges, encompassing several geographic and vegetative zones ranging from 600 to more than 6,000 feet above sea level. It provides visitors with many varied vistas of scenic Appalachian landscapes ranging from forested ridgetops and mountain slopes to rural farm lands and urban areas. The parkway offers a "ride-a-while, stop-a-while" experience that includes scenic pullouts, recreation areas, historic sites, and visitor contact stations. It is known nationally and internationally for its designed landscape as a scenic motorway. www.nps.gov/blri 
Last updated: April 13, 2021