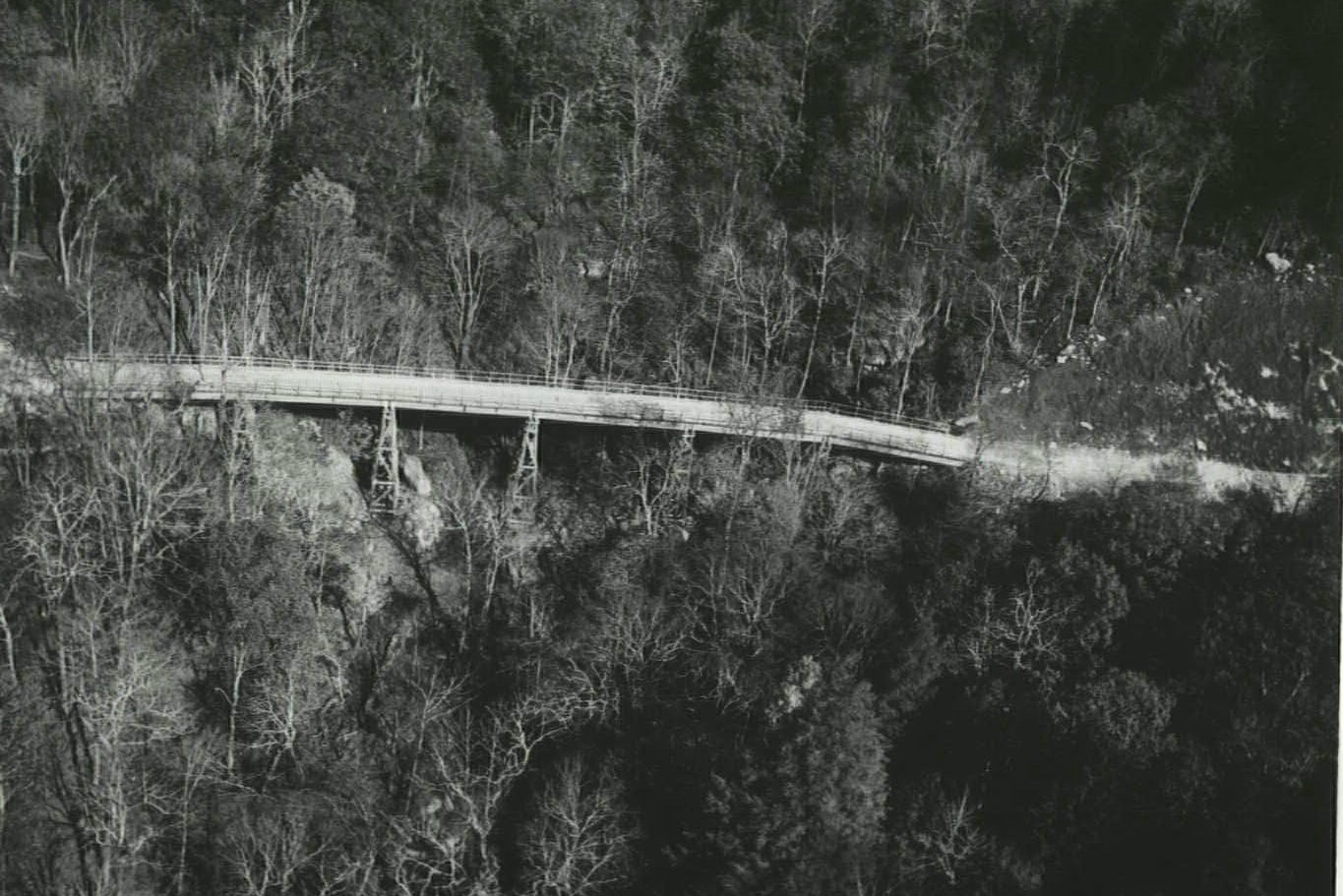 Viaducts are elevated roadway sections carrying the road high above dry ravines or across the shoulders of mountains where extensive and aesthetically unpleasing fill sections would otherwise be required. The earliest of these is the Rocky Mountain Viaduct, constructed in 1937 on the northern section of the parkway at milepost 35. This steel girder structure is supported by arched stone piers and stone-faced abutments, and is the only viaduct to feature this treatment. Most other parkway viaducts are steel girder structures supported by reinforced concrete or steel piers.
The dramatic Linn Cove Viaduct at milepost 304 was built to carry the parkway over the shoulder of Grandfather Mountain without sacrificing the beautiful mountain's fragile terrain. This innovative structure, a segmental cantilever structure erected using continuous construction, was constructed of 153 precast concrete box girder segments supported by post-tensioned box piers cast on site. The 1,250 foot structure was completed in 1983 at a cost of nearly $10 million. The structure attracted considerable acclaim by engineers and the general public, and the American Society of Civil Engineers soon designated it a National Civil Engineering Landmark.

Text excerpted from "Highways in Harmony" publication produced by Historic American Engineering Record (HAER), in cooperation with the National Park Foundation.