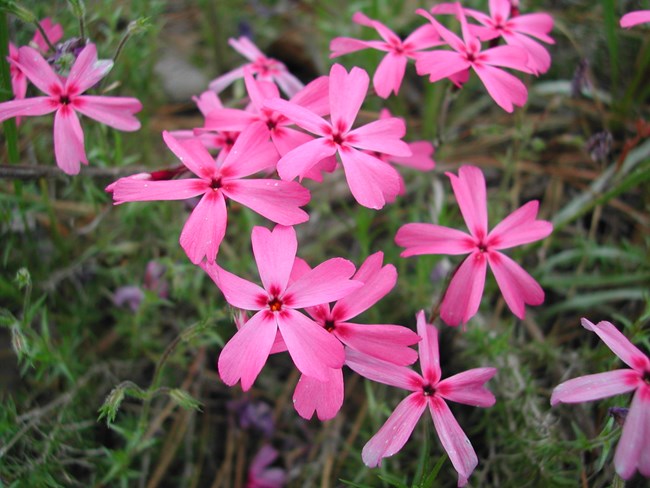 1. Raise awareness of the incredible biodiversity of the Big Thicket Biosphere Reserve, where land and Gulf of Mexico interact, so that people know that they are living, working and recreating in a biosphere that connects people and nature in a global context.
2. Continue to govern the Big Thicket Biosphere Reserve as a network of formal and informal partner networks that continually evolve to meet changing management needs.
3. Strengthen the Big Thicket Biosphere's collaborative partnership with the both the Big Thicket Association and Big Thicket Natural Heritage Trust to further the Biosphere's connection and engagement with the broad range of stakeholders and the general public in the greater southeast Texas area including the city of Houston, Texas. (Houston is the fourth most populous city in the U.S., the largest city in the southern U.S., and the largest city in Texas.)
4. Work with stakeholders to develop an engagement plan that includes branding to build relationships and social media in order to reach a diverse audience.
5. Strengthen the Biosphere's collaborative partnerships with the surrounding land managing agencies such as Texas Parks and Wildlife, Texas A&M Forest Service, US Fish and Wildlife Service, US Forest Service, US Army Corps of Engineers, in addition to state and county parks to transform existing programs that develop youth leaders, serve diverse and underserved communities, educate on climate change impacts, and promote health through use of park lands, to embrace the global biosphere context.
6. Develop an informal twinning relationship with
Camargue (delta du Rhône) Biosphere Reserve
, located in France, that shares with us land and sea resources in an urban environment, to share best practices related to conservation, sustainable development, climate change adaptation, and community engagement.
7. Establish relationships between the Big Thicket Biosphere Reserve and other resource managers including the Texas Parks and Wildlife Department (TPWD), Texas A&M AgriLife, Texas A&M Forest Service, US Fish and Wildlife, US Forest Service, US Coast Guard, US Army Corps of Engineers, and local land owners to share the global framework within which the Biosphere exists and develop collaborative partnerships.
8. Explore expanding the Big Thicket Biosphere Reserve to establish a more cohesive Cooperation and Partnership Area to include coastal waters and adjacent portions of the Gulf of Mexico.
9. Engage with Big Thicket Natural Heritage Trust to elevate awareness of the importance of working lands and waters to the Big Thicket Biosphere and the global biosphere network.
10. Provide partners and stakeholders information to explore use of the Biosphere Reserve brand as an added tool for branding and marketing of local sustainable agricultural products like beef, and timber products once the official launch of global Biosphere Reserve brand and guidelines occurs.
11. Continue to invite and facilitate a broad array social and ecological research within the biosphere reserve; identify research needs specific to the biosphere reserve and engage with local universities to meet these needs.
12. Continue to serve as a model for sustainable development and green operations, while re-framing our efforts as the Big Thicket Biosphere Reserve and share our successes and lessons learned with the global community.
13. Work with the US-MAB Committee to develop standardized branding not only for Big Thicket Biosphere Reserve, but all US-MAB's, especially in the areas of social media to educate and promote the significance, understanding, benefits, and goals of the MAB program, not only in the U.S., but around the world.