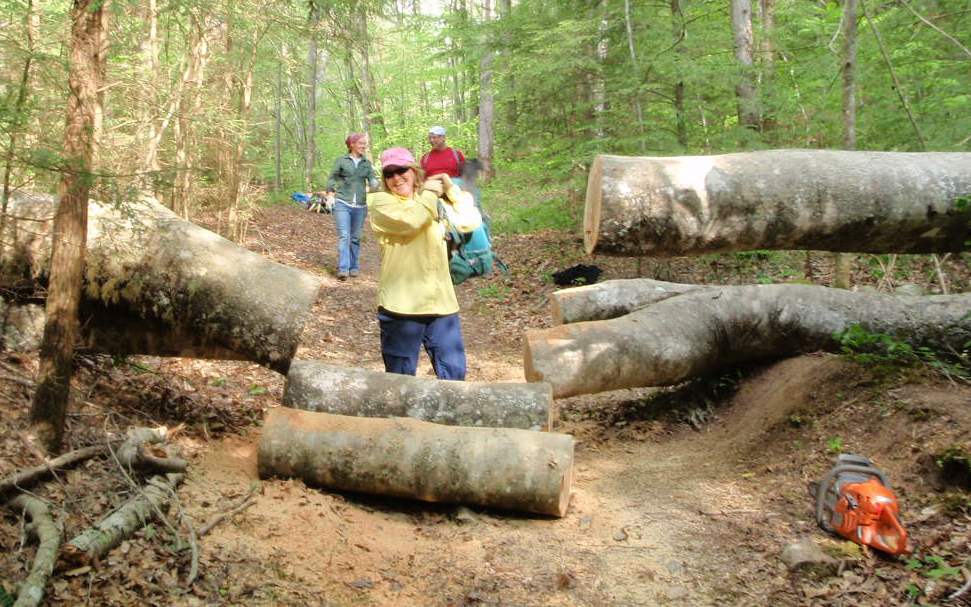 News Release Date:
May 20, 2016
Contact: Effie Houston, 423-569-9778
Contact: Chris Derman, 423-569-9778
As part of a National Trails Day celebration, the Big South Fork National River and Recreation Area will host a work day on Saturday, June 4. Participants should meet at the Twin Arches Trailhead at 9:00 a.m. (ET). This year the park will replace/install grills, picnic tables and clear vegetation around the picnic area at the Twin Arches Trailhead.
Launch into the summer season with a fun and a fulfilling day outside during American Hiking Society's National Trails Day. 
"Whether someone wants to participate in a centennial celebration event at a national park or connect with other adventure seekers at a neighborhood open space, there's a National Trails Day event for everyone," explains American Hiking Society President Gregory Miller. "Our nation's trails offer individuals from all walks of life boundless opportunities to enjoy nature, reconnect with family and friends, and establish a lifetime of fitness. We've seen significant increases each year in National Trails Day participation, and last year more than 2,300 activities attracted more than 176,000 Americans to participate in the National Trails Day festivities in all fifty states, the District of Columbia, Puerto Rico, and Canada." 
Volunteers that plan to work at Big South Fork will need to bring plenty of water, snacks and gloves. Be sure to wear sturdy, comfortable shoes. The park will provide all tools and personal protective equipment. 
For more information, call Effie Houston, Volunteer Coordinator, at (423) 569-9778.