Fishing and Lobstering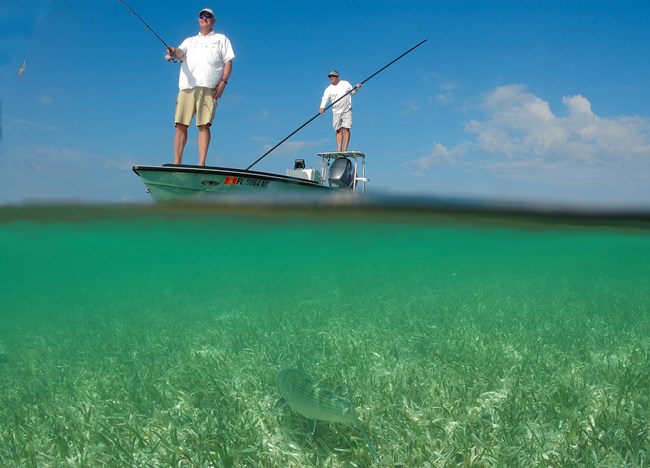 With mangrove shorelines, seagrass meadows, sand flats, reefs and shipwrecks, the park offers diverse fishing experiences. Florida saltwater fishing and lobster regulations apply in the park, and the State of Florida has implemented some regulations specific to the park to help improve the condition of fisheries resources and their habitats. The park works with the State of Florida to promote regulations and ensure the sustainability of fisheries resources.
The taking of lobster is prohibited in the Biscayne Bay/Card Sound Lobster Sanctuary including all natural, artificial and tidal creeks between the islands and along the mainland. Legally taken lobsters may be transported through the sanctuary.

It is prohibited to collect ornamental aquarium species, plants and animals (including sponges), or harvest giant land crabs in the park. Prohibited species include; goliath and Nassau grouper, queen conch, sawfish, sea turtles, stony and fire corals, sea fans, longspine sea urchins and numerous species of sharks. For the full list, see Florida saltwater fishing regulations.
Last updated: May 12, 2020