Fisheries Awareness Class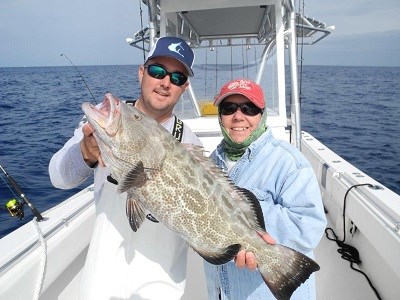 Improve Fishing Skills at Free Park Classes
The experience and wisdom of boat captains and scientists combine in free fishing classes taught by Biscayne National Park experts. The classes are offered in English and Spanish.
"By helping anglers in the community we are also improving the health of the fisheries and protecting the amazing resources of the park," said Captain Gil Muratori. "Each depends on the other."
The classes help people to identify the fish they catch, understand fishing regulations and get the most out of their fishing experiences. Course benefits include:
Free fish identification guides and other materials.
Advice on tackle, equipment maintenance and fishing techniques including "catch and release."
Understanding how improved fishing depends upon protecting resources.
All classes are held in the Discovery Room (lower level of the Park Visitor Center), 9700 SW 328th St, Homestead, FL 33033.
English-language classes run from 9:00am to 12:00pm, and Spanish-language classes run from 1:00pm to 4:00pm
The 2019 Class Schedule is:
Saturday, February 23, 2019
Saturday, April 20, 2019
Saturday, June 22, 2019
Saturday, August 24, 2019
Saturday, October 26, 2019
Saturday, December 14, 2019
Over a thousand people have benefited from the park's fishing class since it began in 2007. The class is provided as a service to the community by volunteers as well as park employees and contractors. More classes may be offered depending upon interest and the availability of instructors and facilities.
Last updated: August 9, 2019