Family Fun Fest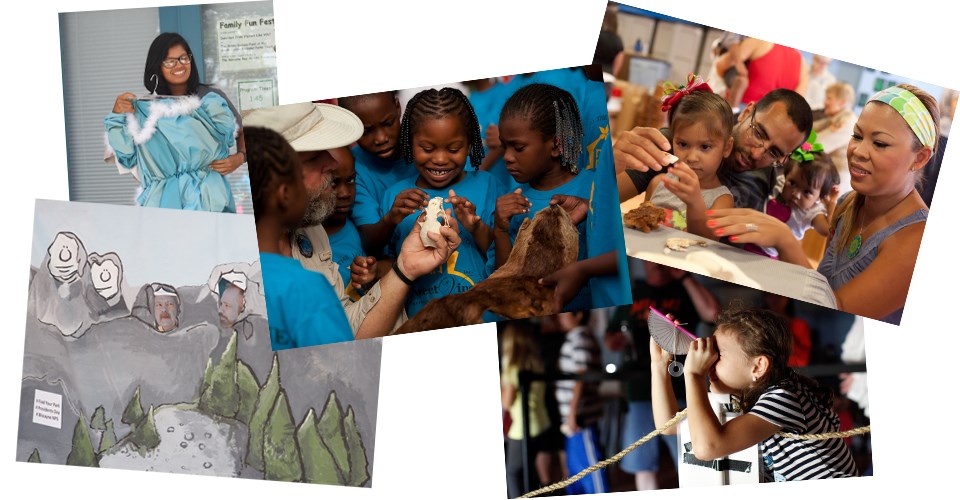 Family Fun Fest
This free event takes place from 1 to 4 p.m. once a month from December through April, at the Dante Fascell Visitor Center. It features five hands-on activity stations for families to complete together. Participants receive a passport that they get punched as they complete each station. Those who get all five punches earn a specially-designed button to remember their day. Special activities for toddlers help make sure that the entire family gets to learn and have fun.

It may not seem so long ago, but the Family Fun Fest program began in 2001 as a way for the local community to connect with the diverse stories of the park through fun, hands-on activities that family members of all generations could enjoy. This year's theme is "time flies" and each month features a different time period that may, or maybe not, be easily associated with the past. Each theme lends itself to creative costumes and families are encouraged to dress up and add to the fun.
December 10, 2017 - S.T.E.A.M.! science, technology, engineering, art and math; take a futuristic look at the past with a time-traveling steampunk theme. Steampunk costumes welcome!
January 14, 2018 - ¡Viva España! Florida was once part of Spain, twice! Take a closer look at the park's Spanish heritage. Dress as a conquistador!
February 11, 2018 - Pirates & Wreckers; get the real story behind some of park's rough and tumble past. Grab your headscarves and cutlasses!
March 11, 2018 - A Biscayne Renaissance; the sword in the stone, Arthur and Lancelot, and damsels in distress. Lords and ladies galore!
April 8, 2018 - Back to the 60s; the park was established during a wild decade. Learn about the times that led to Miami's national park. Grab those bell-bottoms and mini-skirts!
Family Fun Fest is supported by the Guerra Family Foundation, ClubOne Athletics, Dr. Charles Palminteri, Catherine Grady's Allstate Agency, the John S. and James L. Knight Foundation as part of its Knight Arts Challenge, the Bobby Duryea Fund at the South Florida National Parks Trust, the Biscayne Bay Aquatic Preserves, local businesses and organizations, and a host of dedicated volunteers.


Last updated: December 5, 2017