Family Fun Fest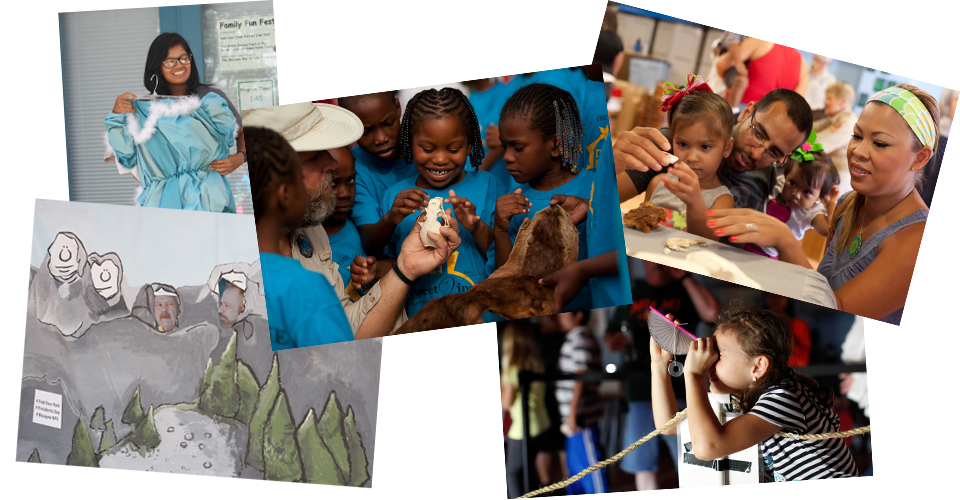 Family Fun Fest
Family Fun Fest is a free public program held on the second Sunday of every month from December through April. Each month, a different aspect of the park's diverse resources is highlighted at five hands-on activity stations located around the Dante Fascell Visitor Center. Participants receive a "passport" that they get punched as they complete each station. Those who get all five punches earn a specially-designed button to remember their day. Special activities for toddlers at Family Fun Fest Junior help make sure that the entire family gets to learn and have fun.
Family Fun Fest 2016-2017: Biscayne's Fantastic Beasts
Beasts come in all sizes and shapes. The 17th season of Biscayne National Park's multi-award winning Family Fun Fest will explore Biscayne's fantastic beasts, from tiny plankton to manatees and crocodiles. The events are free and take place from 1:00 to 4:00 p.m. on the second Sunday of every month from December through April. Family Fun Fest Junior includes specially-designed activities for toddlers (ages 5 and under) to ensure that the entire family gets to participate, and free transportation from downtown Homestead (and by extension, anywhere served by public transportation) is available aboard the Homestead National Parks Trolley, courtesy of the City of Homestead.
Inspired by the motion picture
Fantastic Beasts and Where to Find Them
, this year's event series will highlight a different group of park animals each month with activities that include games, science experiments, live animal presentations and craft projects.
The 2016-2017 themes are:
Feathered Friends — December 11, 2016 — 1-4 p.m.
From tiny warblers to great big owls, birds are totally fly!
In Cold Blood - January 8, 2017 — 1-4 p.m.
Lizards & turtles & snakes...oh my! Reptiles are really cool!
Mighty Mammals - February 12, 2017— 1-4 p.m.
Warm & fuzzy with a sip of milk, please!
Who You Calling Spineless? - March 12, 2017 — 1-4 p.m.
Just because an animal has no backbone doesn't mean it's wimpy!
Something's Fishy - April 9, 2017— 1-4 p.m.
Shiny scales & flapping tails...fish are fintastic!


Last updated: November 15, 2016