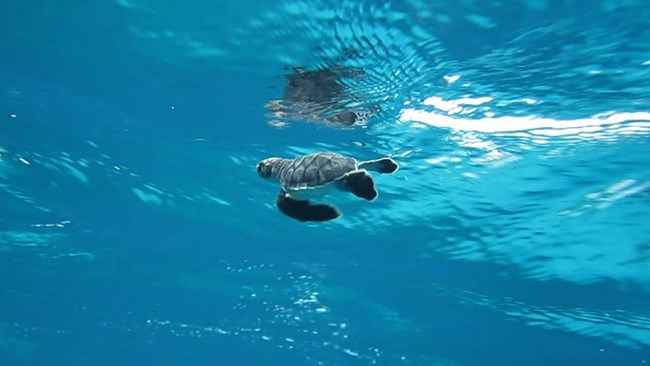 Grades - 4th - 6th grade
Ranger led and standards based - yes
Program length - one hour
Group size - 15 minimum - 30 maximum per program
School provides - room for presentation
Park provides - program materials and ranger
For more information - call 305-230-7275 x08 or e-mail
Program Date - October - May
Due to limited time and resources, outreach programs are unavailable to schools north of 836/Dolphin expressway.
A Ranger in Every Classroom: Plankton Lab
- Invite Biscayne National Park Rangers into your classroom. Rangers will set-up a microscope lab in your classroom and bring water samples to explore. Students will learn to use microscopes, prepare wet slides and peer into a drop of water. Students will observe the structure of diatoms and phytoplankton and see copepods and zooplankton zoom across their screens.