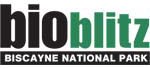 Relive the BioBlitz!
The Biscayne BioBlitz was an outstanding opportunity to:
count, map and learn about the park's diverse organisms, ranging from microscopic bacteria to sea turtles weighing hundreds of pounds
unite scientists and the public in the field
add to the park's official species list
highlight the importance of protecting the biodiversity of this extraordinary place
If you made it to the Biscayne BioBlitz, thanks for helping make the event a huge success! And, if you weren't able to attend, learn about the fun and discoveries that occurred through the
photo galleries
,
BioBlitz blog
, and updates sent out through
Twitter
. There are also preliminary lists of the
plant
and
animal
species identified by BioBlitz participants.