Nathaniel P. Reed Visitor Center Auditorium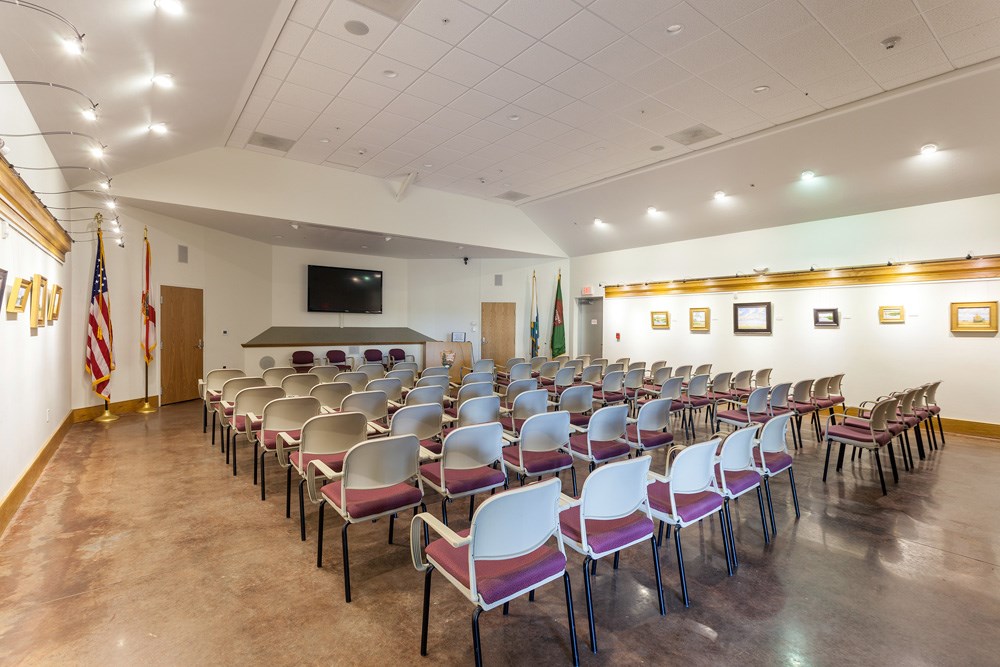 The Nathaniel P. Reed Visitor Center Auditorium is a reservation-required facility for organized groups. The auditorium is equipped with chairs and tables to accommodate up to 70 people. An outdoor picnic area is on-site. Restrooms and power outlets are also available.
Please contact the park for an application.
CANCELLATION POLICY
Reservations can be rescheduled for another date, if available.
CHECK-IN/CHECK-OUT
Check-in is no earlier than 9:00 am. Check-out must be by 4:00 pm or as listed on your permit.
PARKING

Parking is available in the over-flow parking area. Since parking is limited groups are encouraged to carpool.
LEADER RESPONSIBILITY

The group leader is responsible for ensuring the group's compliance to the rules and regulations of the National Park Service.
Would you like a virtual tour of the facility? Please click on the image below to get started!
EMERGENCIES & SAFETY
Report any law enforcement concerns to the park ranger on duty at the visitor center or to Emergency Dispatch at 844-677-0911. For an emergency, please dial 9-1-1. Keep valuables and property secure at all times. A first aid kit is located at the front desk of the visitor center.
Please report lost and found items to a park ranger at the visitor center.
Last updated: September 20, 2022