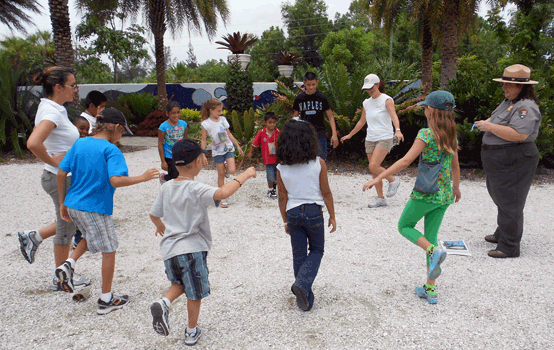 News Release Date:
April 15, 2013
Contact: Lisa Andrews, 239-695-1164
Big Cypress is now accepting applications for the 2013 Teacher-Ranger-Teacher program. Applications must be received by May 13, 2013.
The Teacher-Ranger-Teacher program is an extended professional development opportunity for teachers to connect with national parks through a summer work experience. Teachers selected as teacher-rangers spend the summer performing various duties depending on their interests and the needs of the Preserve. The Teacher-Ranger-Teacher program allows parks to reach teachers and students who have had little or no experience with a national park setting and provides opportunities to explore the relevance that National Park Service sites can have in their lives.
Teachers selected as a Teacher-Ranger-Teacher spend six weeks working side-by-side with park rangers performing various duties such as developing and presenting interpretive programs for the general public, staffing the visitor center desk, reviewing existing or developing new curriculum-based education materials, or undertaking special projects. The Teacher-Ranger-Teacher program provides a stipend and professional development credits.

For more information, please click here.