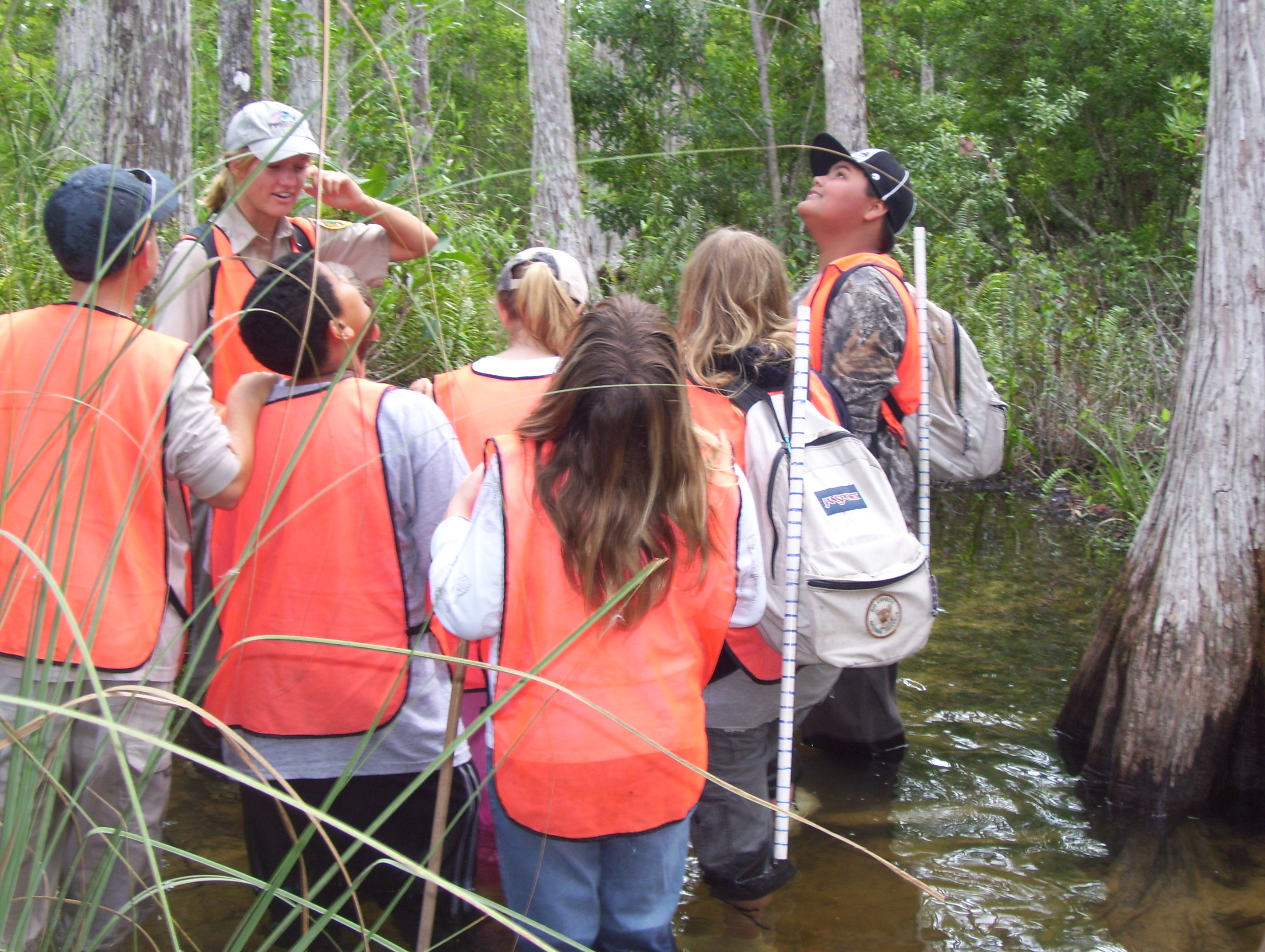 News Release Date:
December 28, 2011
Contact: Bob DeGross, 239-695-1107
The South Florida National Parks Trust is a long standing partner of Big Cypress National Preserve. Once again the Trust has shown support for the Preserve's Swamp, Water and Me Program (S.W.A.M.P.) which aims at getting every Sixth Grade student in Collier County out of the classroom and into the waters of the Big Cypress Swamp.
"This is the seventh year that the Trust has provided monetary support to our curriculum based education program." Said Pedro Ramos, Superintendent of the Preserve. He added, "Without the support of the Trust, Collier County School District and other organizations this program would not be able to serve as many students as it does."
Since 2004 the Trust has provided $25,000 annually to help fund salaries for seasonal employees, provide reimbursement of incidental expenses to interns and pay for supplies and materials for the program. The Collier County School District arranges and pays for the transportation to the field trip site.
The S.W.A.M.P. program gets Collier County students into their "backyard" - the swamps of southwest Florida. Swamps can often be unfamiliar, foreboding places, this program allows the students the opportunity to explore this vital habitat. The program also encourages students to think like a scientist and use their observational skills as they work together to record water levels, soil depths, wind speeds and use wildlife tracking equipment in three distinct micro-habitats of the swamp - a cypress strand, pine flatwoods forest and a sawgrass prairie.
Annually the S.W.A.M.P. program reaches about 5,000 students from a variety of backgrounds.
The South Florida National Parks Trust was founded in 2002 to improve the quality of life in south Florida by supporting the national parks that define our landscape and enrich our culture.
For images related to this story click here.
To learn more about the South Florida National Parks Trust click here.