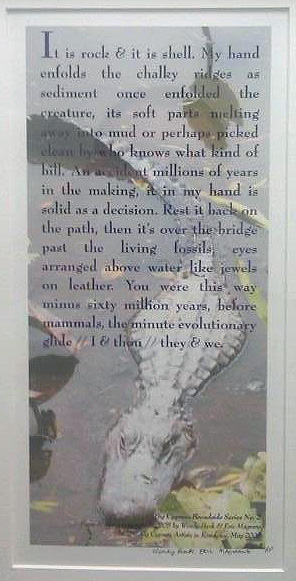 Poetry Guidelines
Poems must be single spaced.
Poems must be 12-point font.
Poems may be written in any format.
Poems must be submitted by April 14.
Poet can submit up to three poems.
Poems must be original and unpublished.
Poems cannot exceed two-pages (title page does not count toward this limit).
Poem must be subject related to natural or cultural history of South Florida.
Poems must include a title page with: Name of poem, name of poet, contact address, email and phone number.
Please email poems to:e-mail us
For additional information, please contact the Big Cypress Swamp Welcome center at 239-695-4758.
Click here to view last year's contest winners!