Pedro Ramos Selected as New Superintendent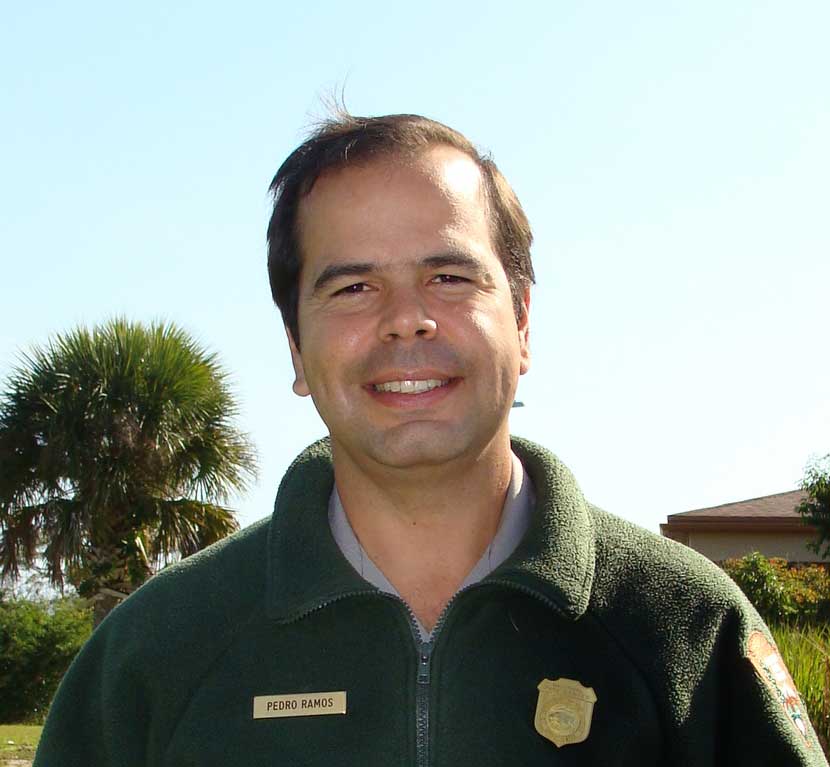 News Release Date:
January 26, 2009
Contact:
Bill Reynolds, 404-562-3182
The National Park Service Southeast Region in Atlanta announced today that Pedro Ramos has been selected as the new Superintendent of Big Cypress National Preserve in southwest Florida. Ramos had been acting superintendent at the Preserve since June 2008.
"We are delighted to have Pedro as the superintendent of Big Cypress," said David Vela, Regional Director for the Southeast Region. "He has been with the Preserve for almost eight years and has developed excellent relationships with the community and with partners, and has earned the respect of Preserve employees. We are certain that, with his experience and enthusiasm, he will do a fabulous job in meeting the challenges this Park faces."
Ramos said, "I am tremendously honored by Mr. Vela's selection and feel privileged to have the opportunity to continue working with the great staff at Big Cypress and our partners including the State of Florida, the local community, and the many different groups and individuals who love this old swamp so much."
Born in San Juan, Puerto Rico, Ramos left the island to attend the University of Massachusetts in Amherst where he graduated with a Bachelor of Science in 1990. Prior to his graduation, Ramos began his Federal career as a student trainee with the U.S. Department of Agriculture (USDA), Farmers Home Administration, in the State of Vermont. In 1991 he accepted a position with USDA in the U.S. Virgin Islands, where he served as Community Development Manager with the Rural Development Agency. During that time, Ramos worked closely with the Governor's office and the Virgin Islands community at large to improve the housing, infrastructure, and economy in all three U.S. Virgin Islands.
In 1997 Ramos returned to Vermont where he served as the Director for Administration of Rural Development in the states of Vermont and New Hampshire, and the Territory of the U.S. Virgin Islands. In that capacity he worked closely with the State Director in delivering the broad range of Rural Development programs in the two states and the territory.
"My experience with USDA was fantastic and very formative as far as my career goes," Ramos said, "but for many years I kept my eyes on the ball – the National Park Service - hoping that an opportunity would come along."
In 2001, Ramos transferred to the National Park Service (NPS) as Administrative Officer at Big Cypress National Preserve. "My transition into the Service was seamless, mainly because of the outstanding quality of the staff I had the privilege to lead during that first assignment," he said.
In 2005, Ramos was named Deputy Superintendent at Big Cypress and in subsequent years devoted much of his time establishing strong community relations with the many partners in South Florida.
"Big Cypress is the kind of place that everyone appreciates and wants to be engaged with," Ramos said. "The extraordinary and diverse public interest in the Preserve makes its management complex but at the same time, if we listen, it provides a tremendous opportunity to get it right in our stewardship efforts."
Ramos' NPS career has also included acting superintendent assignments at Jimmy Carter and Andersonville National Historic Sites in Georgia, and San Juan National Historic Site in Puerto Rico.
Ramos, along with his wife Maureen, two sons, and a daughter, will continue to reside in Naples, Fla., where they have lived since 2004.