Date:
July 15, 2015
Contact:
Bill Reynolds, SERO
, 404-507-5612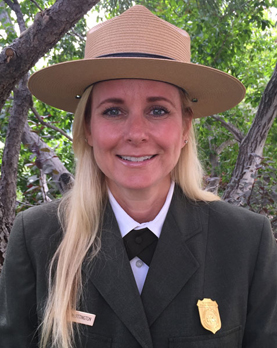 Southeast Regional Director Stan Austin announced that Tamara "Tammy" Whittington has been selected to be superintendent of Big Cypress National Preserve in Ochopee, Fla.Whittington has served as the associate regional director of resource stewardship and science, for the National Park Service (NPS) Intermountain Region in Denver since 2011.
"We are very pleased that Tammy is taking on the job of superintendent at Big Cypress," Austin said."She has a tremendous background in resource preservation, and experience in managing high profile stewardship planning projects across the Service. Her leadership experience, success in collaboration, and commitment to the National Park Service mission will serve the Preserve and Region well."
Whittington has a 27-year career of service to the public with both the NPS and the U.S. Fish &Wildlife Service (FWS).She began her career as a supervisory engineer and project manager with the FWS in Denver in 1987.In 1997 she transitioned to the NPS as a restoration program manager, also in Denver.In 2007 she became the deputy chief of the NPS Environmental Quality Division (EQD), located in Denver.She became the chief of EQD in 2009 and served in that capacity until 2011, when she joined the Intermountain Region.
Whittington was born and raised in Colorado, and holds a bachelor's degree in engineering from the Colorado School of Mines in Golden, Colo.Her hobbies include scuba diving, hiking, biking, tennis, kayaking, wildlife watching and photography, and caring for her pet cats.
"I am extremely honored to be selected to serve as superintendent of Big Cypress National Preserve," Whittington said."The uniqueness of the Preserve's resources and the issues therein will prove to be challenging and exciting.I am inspired by the NPS Centennial goal of 'connecting with and creating the next generation of park visitors, supporters, and advocates.'I will work with the Preserve's exceptional staff and partners to make that goal our compass towards success."