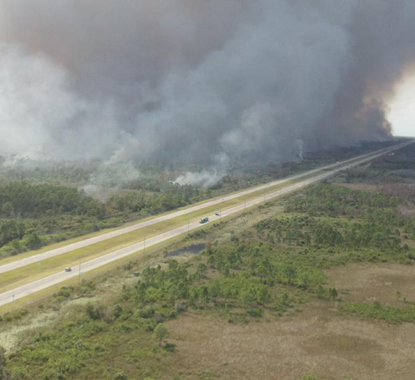 News Release Date:
October 31, 2011
Contact: Bob DeGross, 239-695-1107
On Wednesday, October 26 the Fire and Aviation Division at Big Cypress National Preserve initiated the beginning of the FY 2012 prescribed fire season. 
The division carried out a safe and successful operation using aerial ignition in an area of pinelands and prairies south of Interstate 75 (Alligator Alley.) The fire burned approximately 3,000 acres and was the first prescribed fire mission for the Preserve's new helicopter pilot Fred Goodwin. Favorable conditions allowed the operation to take place adjacent to the wildland urban interface along the Alley corridor with no disruption of travel. 
Resources committed to the operation included 1 helicopter, 1 type 3 engine, 1 fire buggy and 9 people.