Big Cypress Now Accepting Applications for 2014-2015 Artist-In-Residence Program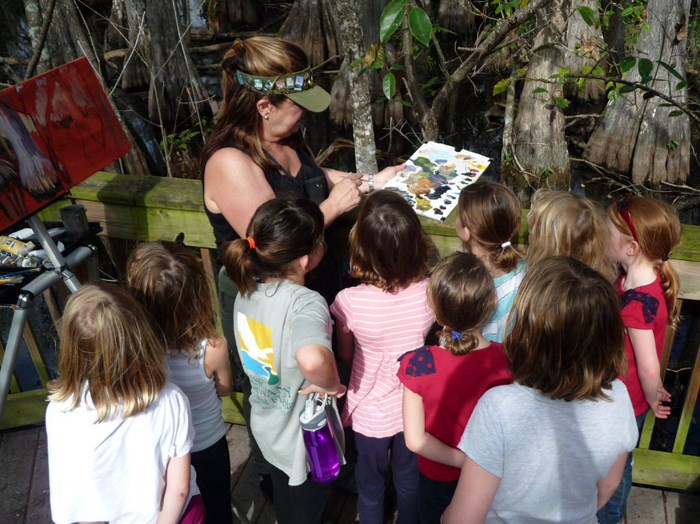 Date:
September 5, 2013
Contact:
Christopher Derman, 239-695-1165
Artists have had a long-standing impact on the formation, expansion and direction of our national parks. Painting the landscapes of the American West, visual artists like Thomas Moran, George Catlin and Albert Bierstadt focused attention on natural wonders in the western landscape, then unfamiliar to the eastern populace.
Today, painters continue to document national park landscapes with contemporary approaches and techniques. Writers, sculptors, musicians, composers, and other performing artists also draw upon the multifaceted quality of parks for inspiration.
The Artist-In-Residence Program at Big Cypress National Preserve offers professional writers, composers, and visual and performing artists the opportunity to pursue their artistic discipline while being surrounded by the national preserve's inspiring landscape.
For more information about the Big Cypress Artist-In-Residence program, please use the following link:
https://www.nps.gov/bicy/supportyourpark/artist-in-residence-program.htm
For information on how to apply, please use the following link:
https://www.nps.gov/bicy/supportyourpark/artist-in-residence-program-how-to-apply.htm
Last updated: April 14, 2015