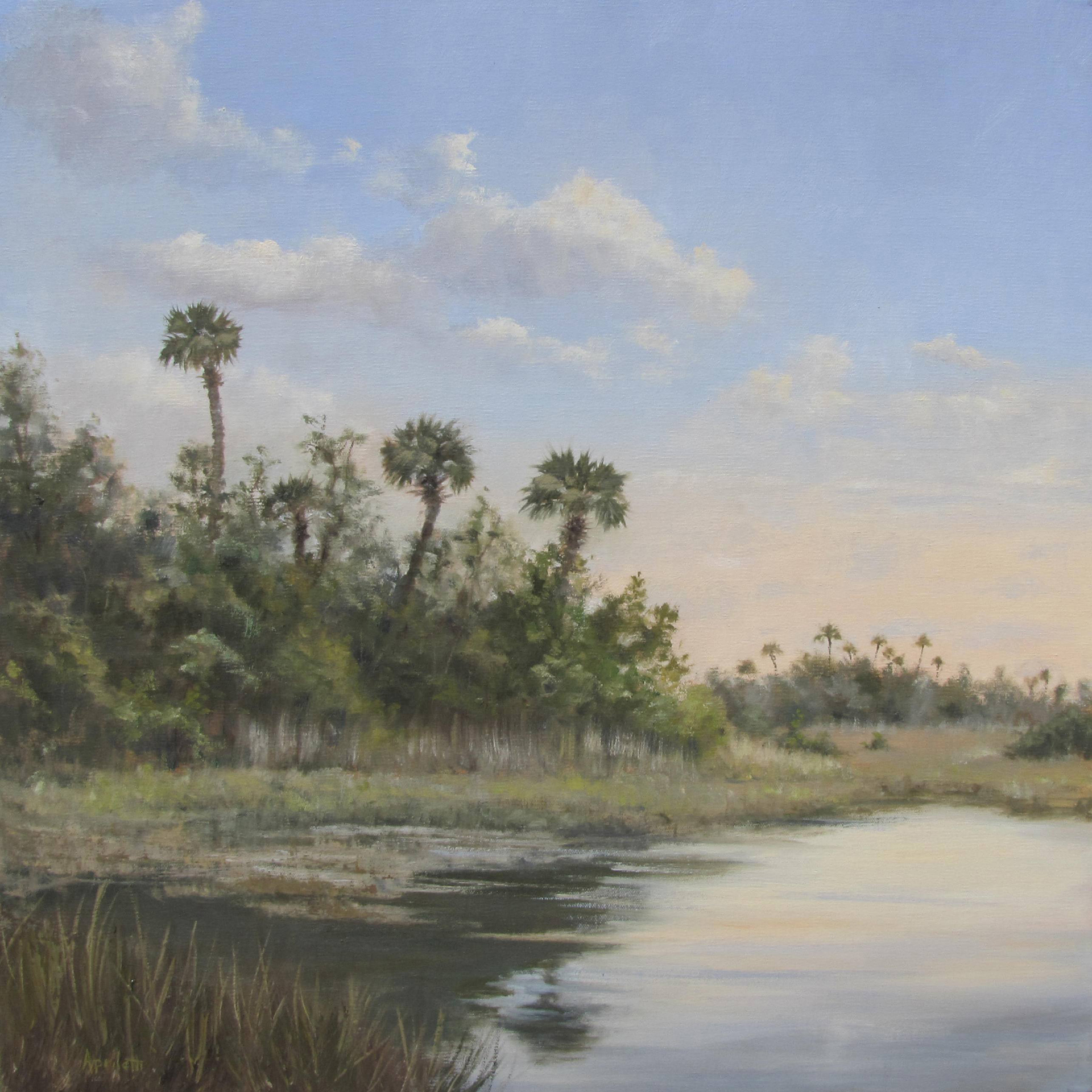 News Release Date:
December 17, 2012
Contact: Christopher Derman, 239-695-1165
On December 27, 2012, current Artist-In-Residence Linda Apriletti, will provide a demonstration of her medium at Oasis Visitor Center.The demonstration will be from 10:00-11:30 am.
Linda's recent focus has been on the landscapes of South Florida; more specifically, Big Cypress and the Everglades. "In both plein air and studio paintings, I am trying to bring a fresh and accurate portrayal of the many moods, quality of light and clarity of color of the changing seasons in Florida. I want to draw the viewer into my paintings and perhaps rekindle a personal memory of Florida."
Paying attention to what stops her in her tracks, Linda will capture on canvas the relatively undiscovered scenery that most individuals rarely have the opportunity to experience in person.
The Art Demonstration Series offers a chance for the visitor to learn more about how our Artist-In-Residence create their works of art, while at the Preserve.
The Artist-In-Residence Program at Big Cypress National Preserve offers professional writers, composers, and visual and performing artists the opportunity to pursue their artistic discipline while being surrounded by the preserve's inspiring landscape. For more information about the Big Cypress Artist-In-Residence program click here.
For more information about the workshop, please call the Oasis Visitor Center at 239-695-1201.