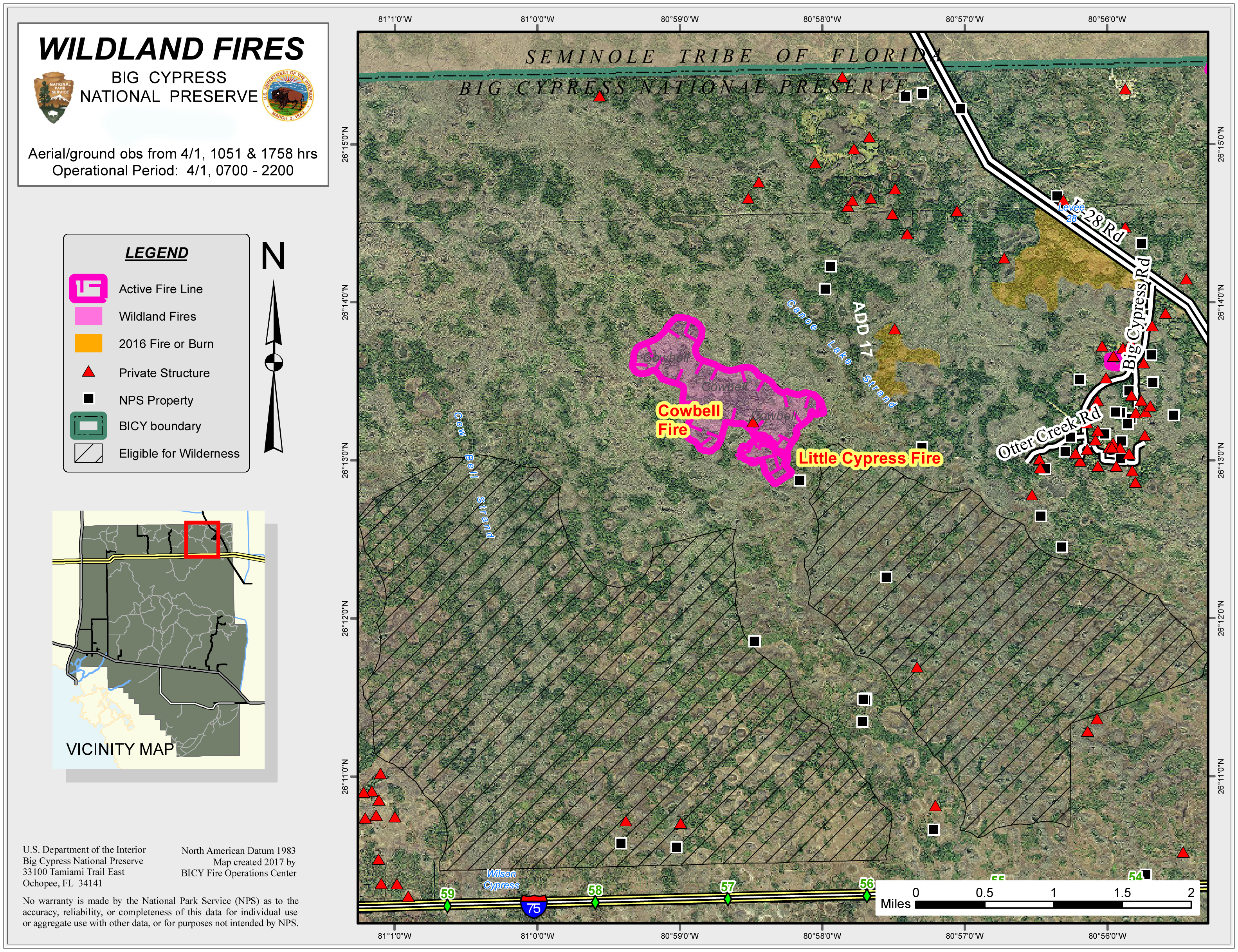 News Release Date:
April 2, 2017
Contact: Jennifer Thelen, 239-695-1128
Ochopee, Fla. – The Cowbell Fire had grown to 400 acres as of Saturday night. It was discovered on March 30, 2017 two miles north of I-75 and west of the L-28 Canal Road. Due to to the remote location with limited access, and multiple fires occurring in the preserve, a Type 2 incident command organization has arrived to support operations today. The Southern Area Type 2 Gold Incident Management Team will begin managing fire operations in the preserve starting Monday. 
Fire crews are currently working to contain the Cowbell Fire using established trails and natural barriers. Currently winds are favorable for moving smoke away from I-75, and no impacts to I-75 are expected at the present time.
The Cowbell Fire is just one of many wildfires Big Cypress has experienced in recent weeks. The 2017 fire season arrived early with drier than average conditions. Another new start, the Tru 4 fire located south of I-75 and east of State Road 29 was located on Saturday. It is 50% contained and five acres. It is not expected to grow in size. The Parliament Fire is 95% contained and being monitored by air resources. The Hotline Fire is at 90% contained and being monitored for any changes.
For more information about fire activity in the preserve, please visit https://inciweb.nwcg.gov/incident/5147/