Leave No Trace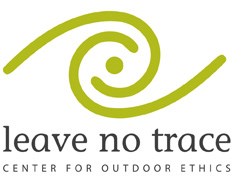 Outdoor ethics urge that visitors to the area try to leave no trace of their passage. While not regulations, the seven Leave No Trace principles will help you get the most out of your outdoor experience, and help you to preserve Big Cypress' unique values for other visitors, both today and in the future.
Plan Ahead and Prepare
Travel and Camp on Durable Surfaces
Dispose of Waste Properly
Leave What You Find
Minimize Campfire Impacts
Respect Wildlife
Be Considerate of Other Visitors

Encouraging responsible recreation on public lands will help us maintain access for future generations. Tread lightly to prevent natural resource damage, strengthen wildlife, protect water resources, and reduce conflict with other recreationists or land owners.
Remember, respected access is open access.
Travel Responsibly
Respect the Rights of Others
Educate Yourself
Avoid Sensitive Areas
Do Your Part
Last updated: April 30, 2020