Artist-In-Residence Program
The Big Cypress Artist-In-Residence Program is currently undergoing renovations and is not accepting applications at this time. We look forward to unveiling our updated program in the future. For more information,
email
or call us at 239-695-4758.
Artists in National Parks
Artists have had a long-standing impact on the formation, expansion and direction of our national parks. Painting the landscapes of the American West, visual artists like Thomas Moran, George Catlin and Albert Bierstadt focused attention on natural wonders in the western landscape, then unfamiliar to the eastern populace.

These visual records of early artists helped to stimulate the establishment of many of our national parks.

Today, painters continue to document national park landscapes with contemporary approaches and techniques. Writers, sculptors, musicians, composers, and other performing artists also draw upon the multifaceted quality of parks for inspiration.

These artists translate the national preserve's purpose, as a place of pleasure and conservation, into images, which bring others enjoyment and a deeper understanding of the parks many Americans may never visit.

Big Cypress National Preserve's Artist-In-Residence program continues this tradition.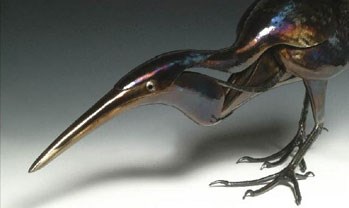 Artist-in-Residence Program
Big Cypress primarily looks for residencies lasting from two to three weeks during our dry season (November through April). We have opportunities for non-resident artists from the local communities for periods of flexible length (No housing provided).
The Artist-In-Residence program at Big Cypress National Preserve offers professional writers, composers, and visual and performing artists the opportunity to pursue their artistic discipline while experiencing the preserve's inspiring landscape and resources.
Selected artists stay in a dormitory setting, with each person having their own room, and sharing living room / dining room / kitchen and bathroom space. We do not accept pets in housing, nor do we allow for spouses within the housing area.
Requests for reimbursements for travel and other expenses will not be granted.
How to Apply
Applications are taken by the Florida National Parks Association through the Big Cypress Institute. The Institute will host public showings, education programs, and art sales. This allows for more opportunities for the artists.

To apply:
Visit the Florida National Parks Association page
Click the orange "Book Now" button
From the window of options select "Artist-In-Residence Program" and click the "Buy" button
The Association collects a $50 application fee that helps run the program.
The Selection Process
A panel of professionals from diverse artistic disciplines will choose participating artists. Selection is based on artistic merit, the Statement of Purpose, and appropriateness to a national park residency.

Program Management
Big Cypress National Preserve's Artist-in-Residence Program is managed by the Division of Interpretation. It is one of the founding and longest running programs in the National Park System. The works completed under this program contribute to the public understanding and appreciation of our national parks and create a legacy preserved for future generations.
Artwork Donations
In return, participating artists are required to donate two original pieces of artwork from, and representative of, their residency in Big Cypress National Preserve. One is donated to the National Park Service (NPS) and the other to the Florida National Parks Association (FNPA). The creative work donated to the Florida National Parks Association is later sold or auctioned with the proceeds benefiting resource protection and education. Donated artwork must be received no later than six months after an artist's residency.
Artwork from visual artists should be archivally framed with glass and prepared for hanging before donation. Artists will provide a label with the piece's title, artist's name, date, and medium(s) represented.
Artists are also required to provide the copyright for this artwork to the National Park Service. The National Park Service will not allow the commercial use of any donated artwork once it is selected and accessioned into the preserve's permanent museum collection. Artwork may be used in exhibits and for educational purposes by Big Cypress National Preserve's nonprofit cooperating association for their products. Artwork donated to the Florida National Parks Association is later sold or auctioned with the proceeds benefiting resource protection and education.
The artist retains a royalty-free, nonexclusive use license under the copyright of the art.
The National Park Service owns the artwork and the rights to reproduce it. Under those rights, the artist has a license to make use of the artwork for his or her purposes. When artists reproduce artwork for their own purposes, publication information will include the language: "This artwork was produced under the Artist-In-Residence Program at Big Cypress National Preserve."
These creative works are exhibited as frequently as possible and shared with the public through other appropriate means. Artwork not on display is stored in the preserve's secure, environmentally controlled museum storage facility.

Selection is based on artistic caliber, the artwork's ability to communicate the values and processes of Big Cypress National Preserve, and to meet the needs and scope of the preserve's art collection.

Ideally, both the NPS and FNPA pieces may be photographed and published in an Preserve publication.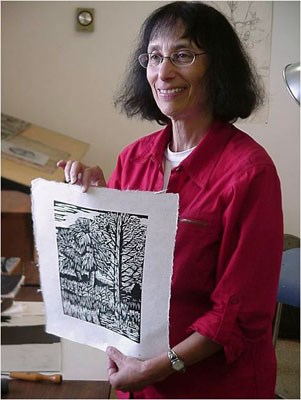 Public Presentations
Artists are required to participate in at least one public program during their residency. This interaction can be tailored to an individual's medium, interest, and experience using at least 10% of one's stay. Programs can be demonstrations, workshops, talks, exploratory walks, or performances. Artists must provide their own supplies and equipment for these presentations. In addition, artists are requested to give public presentations in their communities about their residency experiences. Public presentations may also include social media platforms, websites, or other digital communications.
The Artist-In-Residence Program aspires to share with the public the scenic wonders and stories of Big Cypress National Preserve through the world of art.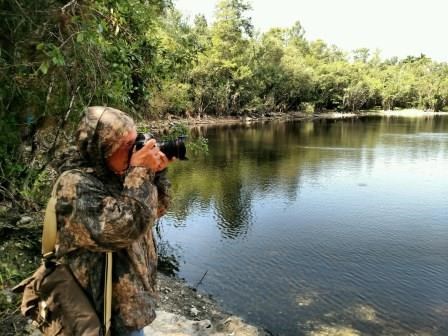 Past Artist-in-Residence Participants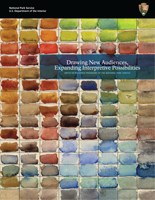 Big Cypress is glad to welcome artists from across the United States. General information and national case studies are available for other Artist-in-Residence Programs around the country.
Last updated: August 11, 2022