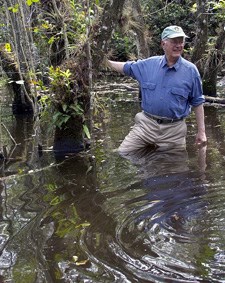 11:30-12:30
Presenters: Joe Browder
Environmental Consultant
The National Park Service recognizes Joe Browder as the citizen father of the 729,000-acre Big Cypress National Preserve established in 1974. He is a leader whose work in the 1960s and 1970s helped shape the modern environmental movement.
Come help celebrate the Preserve's 40th year in existence by joining Browder to hear about the birth of Big Cypress National Preserve and about the people who helped make it happen.
For additional information about Joe Browder, please click here.